You can't hit the reset button every time the market changes.
You have to be ready to react while still ensuring continuity in service. You have to keep customers engaged while designing the new products and experiences they demand. BMC solutions help optimize your IT infrastructure, enabling a secure, cost-effective transition to the cloud and continued innovation across the enterprise.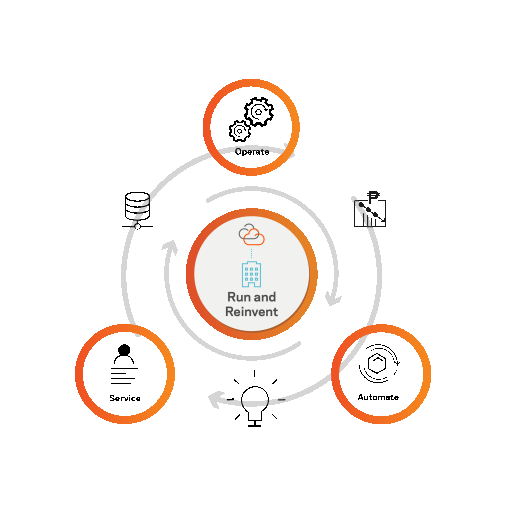 Make all clouds better with products and services to address your most pressing cloud infrastructure challenges.
BMC Discovery for Multi-Cloud automates asset discovery and application dependency mapping to build a holistic view…
TrueSight Cloud Cost Control provides visibility and control over multi-cloud costs including AWS, Azure, Google Cloud, and others.
TrueSight solutions plan, run, and optimize AWS, Azure, OpenStack and other clouds, applications, and…
Deliver a seamless service experience 
across the enterprise
Control-M, a digital business automation solution, simplifies and automates diverse batch application workloads. 
TrueSight Cloud Security (formerly SecOps Policy Service) automates security testing and remediation for multi-cloud resources and…
See how BMC customers are transforming their businesses and succeeding in new and better ways.