TrueSight Automation for Servers
Secure, compliant, and automated server lifecycle management
TrueSight Automation for Servers
TrueSight Automation for Servers manages security vulnerabilities and provisions, configures, patches, and secures physical, virtual, and cloud servers.
Cross-platform server automation for better security, compliance, agility, and scalability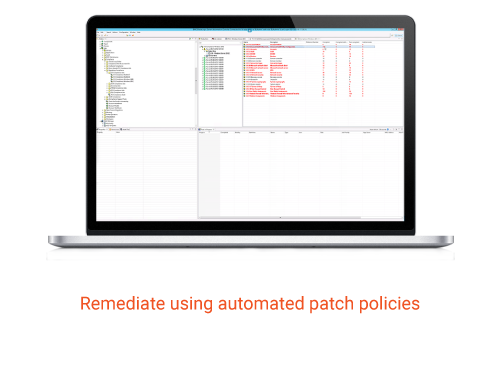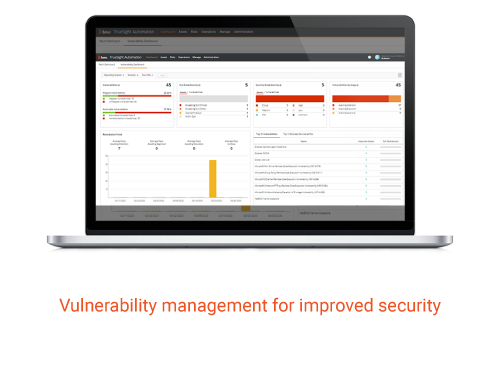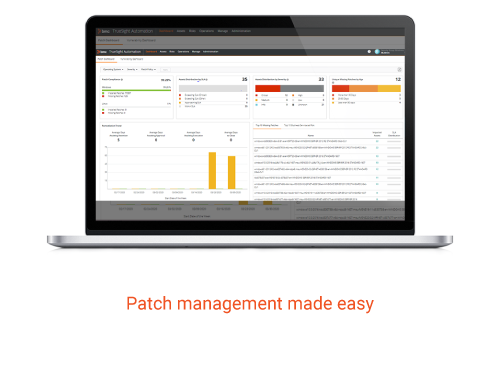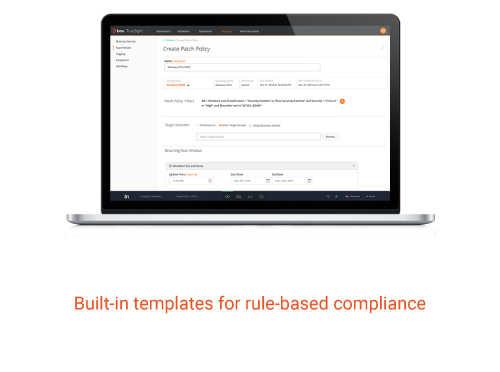 Get AIOps insight into infrastructure and applications for multi-cloud management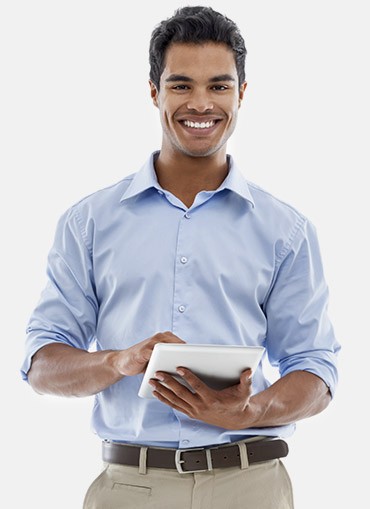 Always be audit-ready whether on-premises or in the cloud
Drive greater compliance, security, and reliability through policy-based application of operational, security, and regulatory guidelines.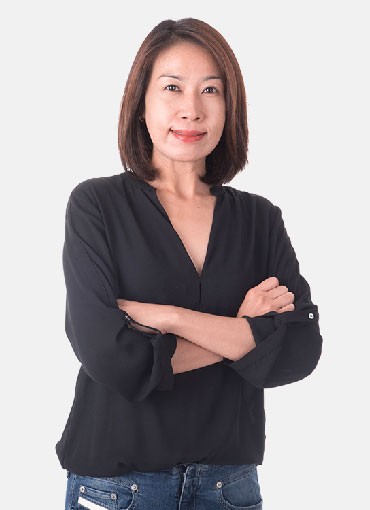 Security Operations (SecOps)
Visualize, prioritize, and remediate vulnerabilities
Quickly reduce the attack surface by automating patch, configuration, and change management to close vulnerabilities.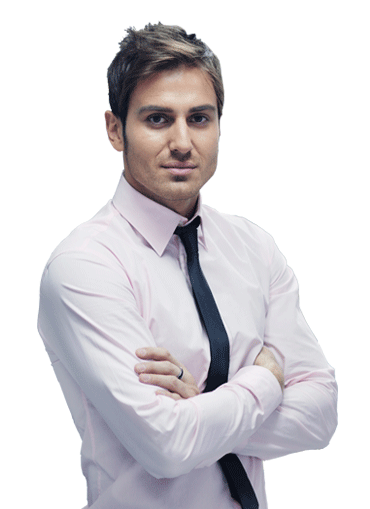 Patch physical, virtual, and hybrid cloud servers