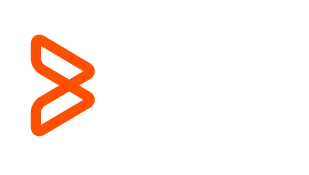 Managed File Transfer and
Managed File Transfer/Enterprise
Control-M Managed File Transfer (MFT) helps you reduce risk and deliver business services faster by orchestrating file transfers alongside related application workflows, whether on-premises, in the cloud, or in hybrid environments.
Modern business operations depend on the movement of files between many different applications, across modern multi-cloud infrastructures. Using separate products to manage file transfers and application workflows requires scripting and manual intervention which creates unnecessary risk, resulting in potential SLA breaches that can negatively impact the services you deliver.
Managed File Transfer gives you instant visibility into the status of file transfers with a dashboard view, extensive file transfer search options, and reduces the risk of downtime with automated recovery features. It lets you orchestrate file transfers alongside related application and data workflows, improving the performance of your business services.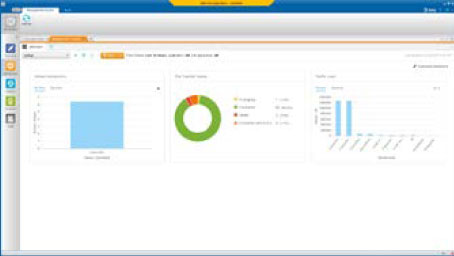 Provide instant visibility into file transfers with a customizable file transfer dashboard
CONSIDER YOUR FILE TRANSFERS DELIVERED
Managed File Transfer – orchestrates internal file transfers
Managed File Transfer/Enterprise –  orchestrates internal and external transfers
CONTINUOUSLY MONITOR AND IMPROVE APPLICATION AND DATA WORKFLOWS
Securely automate enterprise file transfers, maintain data integrity, and provide a single view of all application and data workflow activity
Centralize and automate the management of file transfers
Improve business service performance by aligning file transfers with related application and data workflows
Provide instant visibility into file transfer status
Ensure data integrity with support for multiple file transfer protocols and FIPS
compliance
File transfer and business service alignment: Business services which include both file transfer and related non-file transfer application and data workflows can be monitored and managed in a single interface. As workflows run, the business service status updates automatically and eliminates the need for manual intervention or the complicated scripting required to integrate file transfers with related non-file transfer workflows. This improves business service performance for the enterprise.
Transfer files securely: Files can be transferred with Amazon S3 (including AWS Private Link connections), Azure Storage (Blob Storage and Data Lake Storage), and Google Cloud Storage. They can be secured via FTP (SFTP), FTP over SSL, HTTP/S, or PGP encryption, while also being FIPS compliant.
Automatic recovery: When network failures or outages cause a file transfer to fail you can automatically recover and restart the failed transfer from the point of failure or from the beginning.
Centralized configuration: Authorized users can deploy and upgrade MFT on every end point from a centralized configuration interface.
Built-in file transfer server: Eliminate the need to use third-party file transfer servers. The file transfer server supports secured transfer and authentication and can be configured and managed from the central configuration interface. To accommodate enterprise requirements, you can limit access to the file transfer server with an allowed/blocked users list.
File Transfer Server interface: Web-based interface for Control-M users to upload and download files for ad-hoc transfers.
Advanced Capabilities: Directory listing allows you to view and archive remote directory content. Directory sync uses file timestamps to synchronize local and remote directories. Incremental transfer moves files based on timestamp sorting. If a file already exists on the destination host, you can decide what actions to take, such as creating a copy, thus avoiding errors or unwanted overrides. Advanced search capabilities are available in both the GUI and web interface.
MANAGED FILE TRANSFER/ENTERPRISE
To manage file transfers with external business partners, Managed File Transfer/Enterprise adds the following capabilities:
B2B Hub: File transfer server that manages external file transfers and allows for virtual users and folders that can be associated with external business partners.
B2B Gateway: Listens for incoming SFTP, FTP/S, S3, AS2 and HTTP/S connections from external accounts in the DMZ and proxies those connections to the B2B Hub located in the secure network.
B2B File Exchange: Web-based interface that external business partners can use to transfer large files, upload multiple files or folders in a single operation, and create sub-folders. The File Exchange can also be branded.
Processing Rules: Rules-based event triggers that take automated actions upon file arrival.
High Availability: Active-active high availability options ensure that files are transferred on time
Authentication Options: Authentication support for both internal and LDAP users/groups eases administration and provides flexibility.