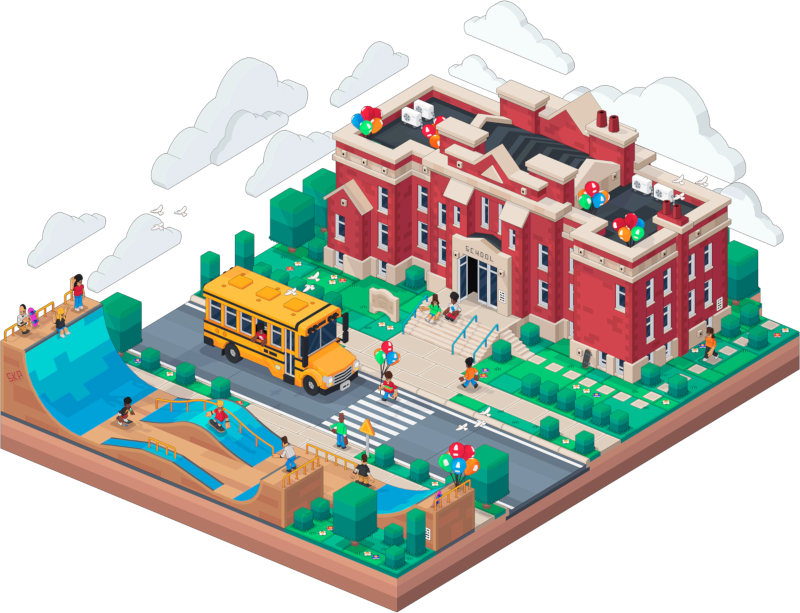 SketchUp for Higher Education

Use intuitive, powerful 3D modeling
tools in your classroom

Produce stunning, accurate
3D models
Teach SketchUp in your own style. Whether you're teaching remotely this year. or in the classroom, a new school year means exciting new features in SketchUp for Schools!
Robust desktop 3D modeler
Import and export IFC files
Export customisable reports for material and cost estimates
Create construction sequence for VDC
LayOut (2D Design Documentation)
PreDesign (Quick insights for design research)
Extension Warehouse (access over free and paid 600+ plugins to help with your workflow)
3D Warehouse (access millions of models and textures)
Create walkthrough animations
SketchUp Viewer for Desktop, Mobile, VR, XR
Scan Essentials (Import and precisely model onto the point cloud data using SketchUp's native toolbox)
V-Ray (Interactive, real-time visualizations as you model)
V-Ray (Create and export professional photorealistic images)
Learn more about getting set up with SketchUp for Schools.