3D Modeling
Intuitive and simple way to draw accurately in 3D to produce detailed, professional grade models and documents.
Dynamic Components
BIM, Classification & Reporting
Virtual Design & Construction
LayOut
Style Builder
3D Warehouse
Extension Warehouse
V-Ray for SketchUp *only on SketchUp Studio
Scan Essential *only on SketchUp Studio
More feature SketchUppers will enjoy
PreDesign
PreDesign, a climate research tool NEW!
Churn out climate analysis in seconds, generate pre-calculated glazing ratio strategy, shortlist the best shading and top lighting strategies and see quickly how to optimize the use of outside space.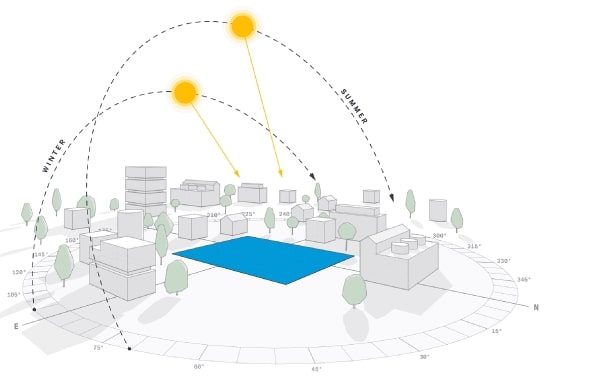 Animation
SketchUp for Desktop
SketchUp for Mobile
SketchUp Viewer for VR
SketchUp Viewer for Hololens
User Management
Easily review and remaining seats of your account and assign license to your team.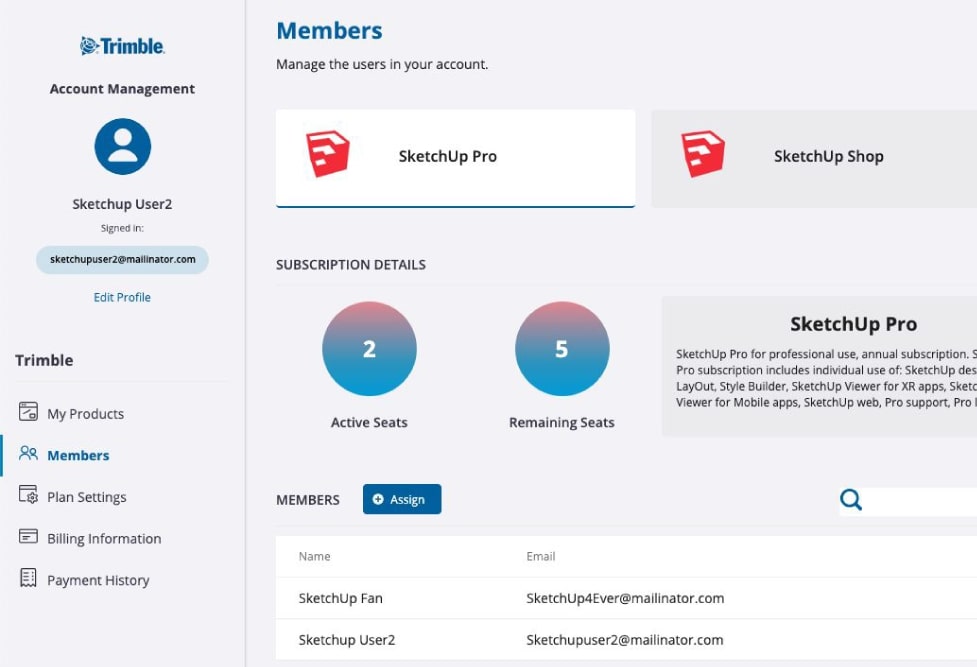 Plan Management
Unlimited Cloud Storage and data sharing
User activity tracking
BIM Viewing
Clash Detection
Create teams for collaboration
To do list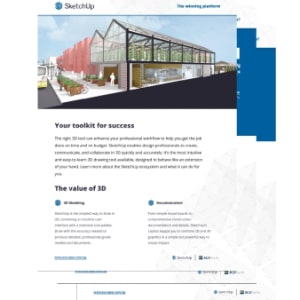 Want to understand more about SketchUp features and see if it's suitable for your workflow?
Our Subscription Offerings
Let's find the best SketchUp for you.



Produce stunning,
accurate 3D models

Use intuitive, powerful 3D modeling tools in your classroom

Named user subscription seats to be assigned to individual student and teacher laptops, for use on and off school network.
(Minimum 10 seats)

Early-stage analysis for
better building performance.

Trimble Connect for Business
Unleash your team's full collaborative potential with unlimited projects, project members, and data.
We've spent time creating this guide so you get started quickly. Receive this TRIAL PACK to find out how SketchUppers can quickly turn their designs around in lesser working days.