EnGenius pioneered long-range, high-powered wireless communications and radio frequency (RF) solutions in the early 1990s. Today, that legacy continues through its broad portfolio of business-class networking and telephony solutions.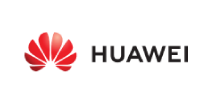 A company that provides customers in over 140 countries with end-to-end, advanced networking products.
RansNet is a Singaporean technology company that develops end-to-end Wide Area Network (WAN) connectivity solutions, particularly focusing on 4G/5G and Software Defined WAN (SD-WAN) technologies.
Teltonika Networks provides a wide array of networking products designed to make your connectivity reliable, secure and quick to deploy. They feature industrial-grade reliability, network redundancy and security that will help you build a solid IoT, M2M or enterprise networking infrastructure and advanced remote management capabilities.