Real-time and photoreal rendering in one.
The all-in-one visualization solution
for Rhino and Grasshopper.
V-Ray® for Rhino is a 3D rendering software that combines real-time and photoreal rendering into one complete suite of visualization tools. From architecture to product design, it's everything you need to bring your next design project to life.

EASY TO USE
Easy to learn and easy to use, V-Ray works seamlessly with Rhino's versatile 3D modeling tools.

QUALITY
V-Ray lets you render the highest quality images possible – right in Rhino.

POWER
V-Ray gives you the power to render anything and everything – from quick concepts to your largest and most detailed 3D models.

SPEED
Render fast, design faster. V-Ray for SketchUp lets you spend more time being creative and less time waiting.

CREATIVE CONTROL
Focus on design, with a full set of creative tools for lights, materials and rendering.

THE INDUSTRY STANDARD
Top designers rely on V-Ray every day to visualize world-class products, buildings and more.
V-Ray Next for Rhino, update 2
NVIDIA RTX support. Better material management. Powerful Grasshopper functionality. 
RANDOMIZE TEXTURES AND COLORS
Give your production renders a GPU speed boost. V-Ray GPU supports all the new features in V-Ray 5, as well as 2D displacement, OSL textures, and memory tracking. For scenes that are too big for your GPU RAM, initial support for out-of-core geometry has also been added.
V-RAY NEXT FOR RHINO, UPDATE 1
V-Ray Next for Rhino, update 1 is packed with useful features for easier material workflows, faster interactive rendering and powerful new functionality for creating animations in V-Ray for Grasshopper.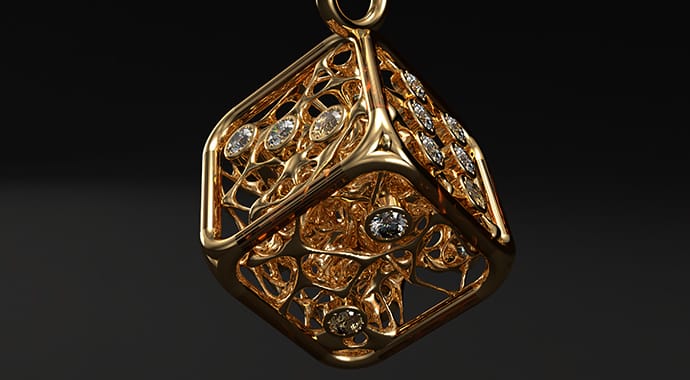 V-Ray for Rhino now supports NVIDIA RTX cards, tapping into the extra ray-tracing hardware acceleration that comes with RTX-class GPUs.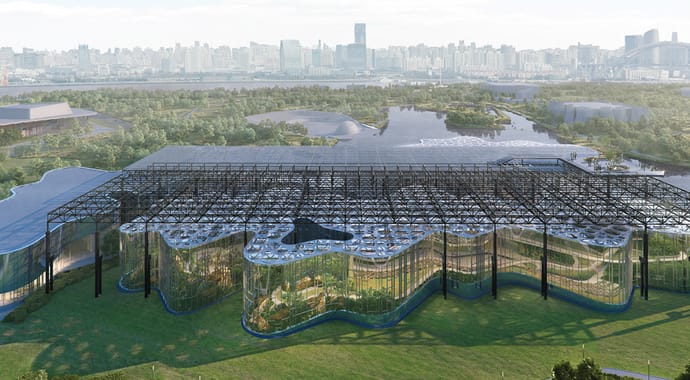 Update 2 makes it easier to manage proxy assets and materials. Enjoy the new Color Assistant to select a color with the right hue and saturation.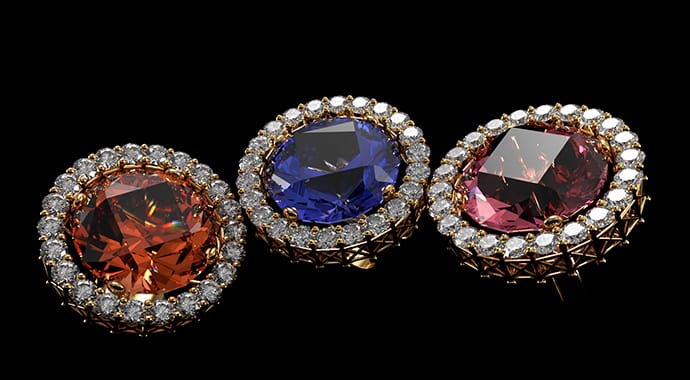 V-Ray brings support for Decals, so you can add images to paintings, signs, screens and more. Enjoy a better installer and a new, brighter color theme.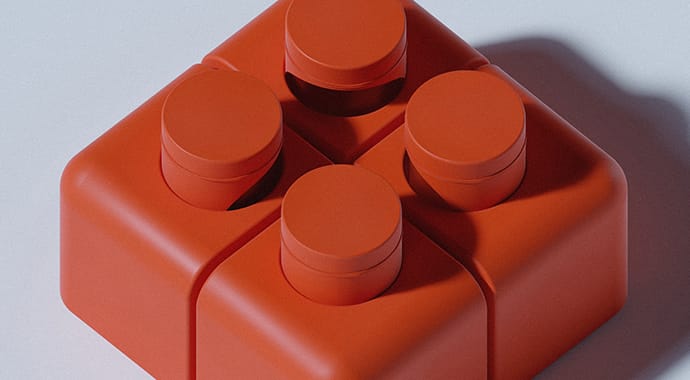 V-Ray for Grasshopper features a number of improvements including bitmap textures, vertex colors, virtual reality camera types and much more.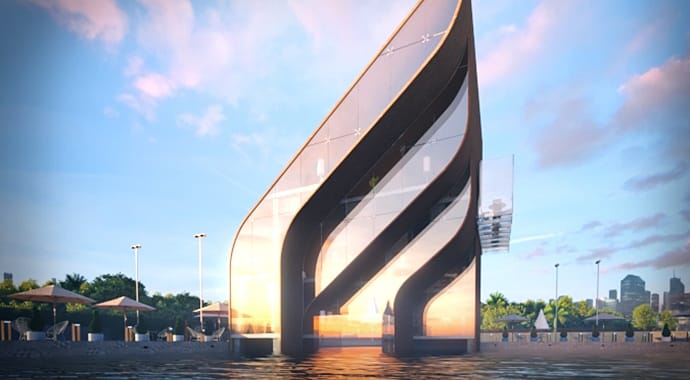 CPU, GPU AND HYBRID RENDERING
V-Ray comes with two powerful rendering engines. You can choose between super-fast GPU and CPU or Hybrid rendering to best suit your project needs and requirements.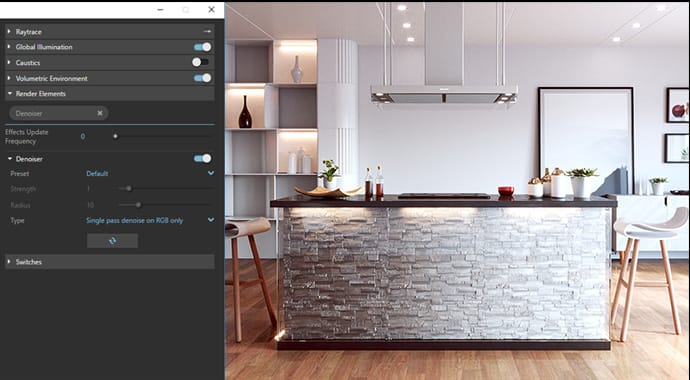 Remove noise and dramatically cut the render times. With V-Ray Denoiser, you can denoise each render element in post-production. And with the NVIDIA AI Denoiser, V-Ray delivers instant feedback with less noise, while you design interactively.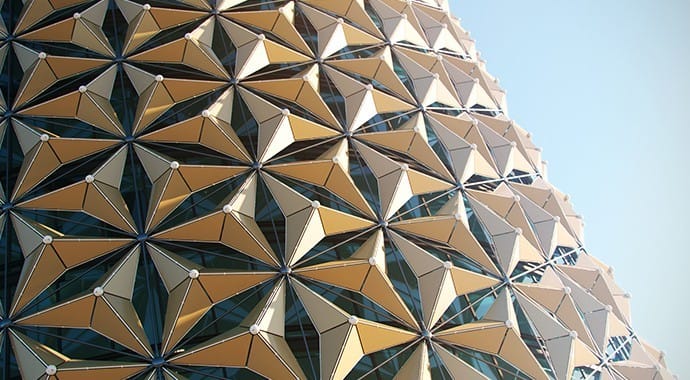 Render while you design. See results right away as you adjust lights, materials and cameras. You could also look at the denoised image while rendering in the Rhino viewport.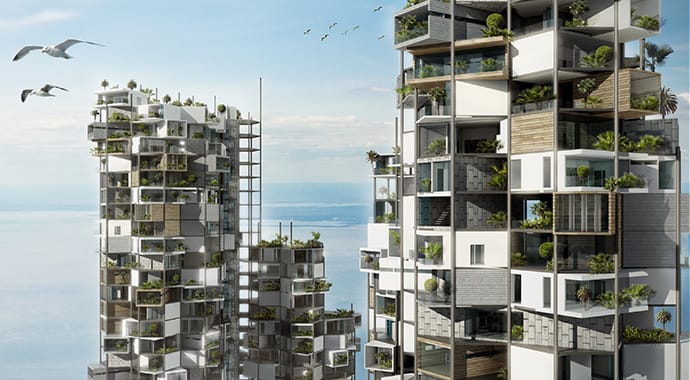 Render separate layers for more artistic control in image-editing software.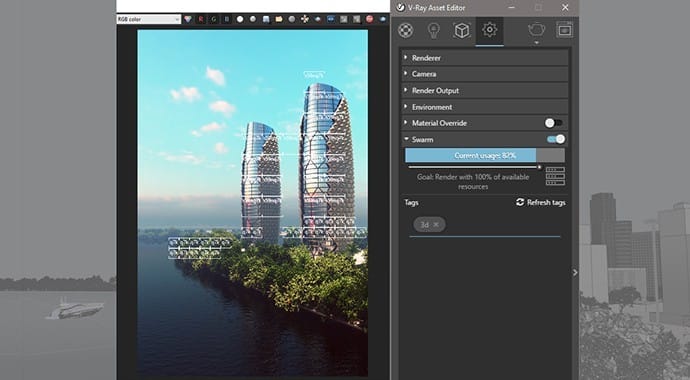 Render with maximum power using V-Ray's new simple and scalable distributed rendering.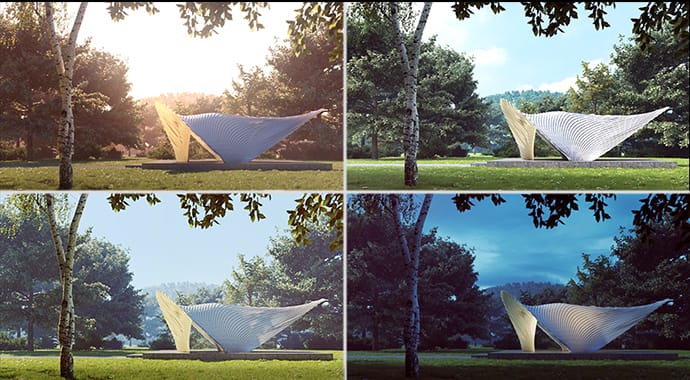 V-Ray for Rhino enables light studies, turntables and fly-through animations rendering and an optimal way.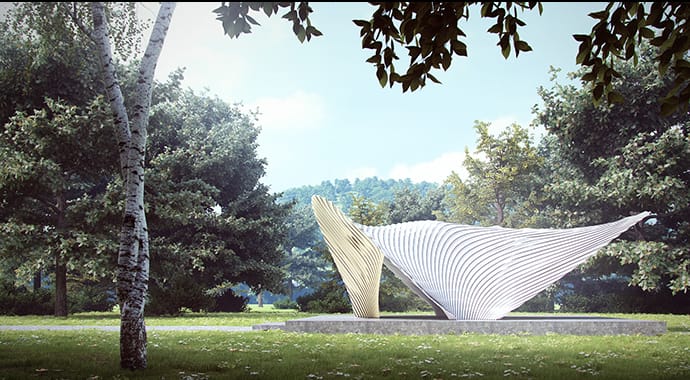 V-Ray for Grasshopper is now quicker and simpler with new preset lighting and material setups. Grasshopper objects can be rendered directly as part of the Rhino scene without baking geometry.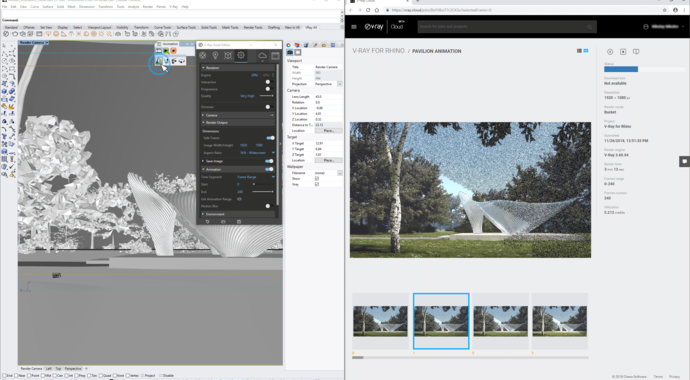 Rendering on the Cloud is just one click away.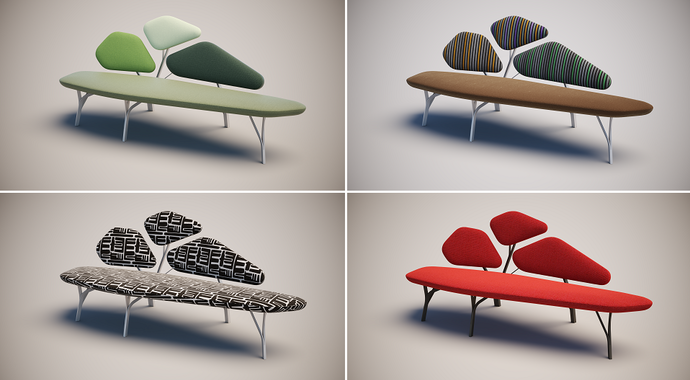 AUTOMATING SNAPSHOTS & BATCH RENDERS
V-Ray Batch makes it easy to render snapshots from the same project or views from multiple Rhino files all at once.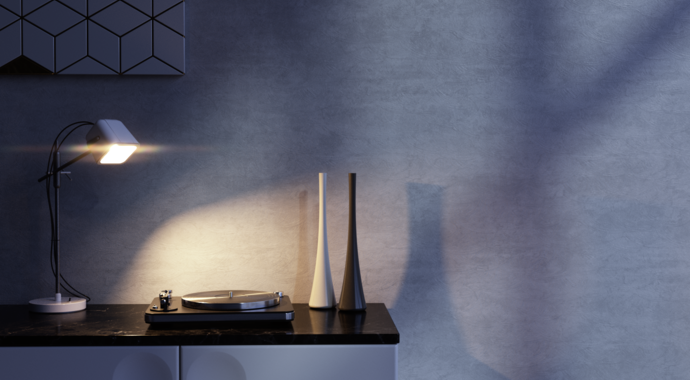 Automatically analyzes your scene to optimize rendering so you get the best quality in less time.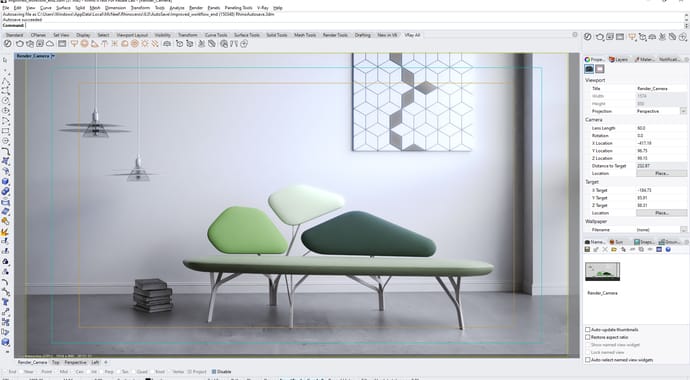 An overlay on top of Rhino's viewport. It is rendered interactively and if scene changes are made, updates the rendered result.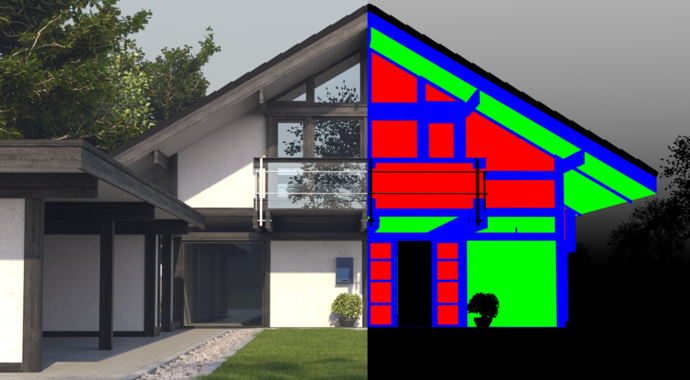 CRYPTOMATTE RENDER ELEMENT
The Cryptomatte render element automatically generates and stores object- or material-based masks. It's perfect when you need to create multiple Multimattes or accurately select objects in post-production.