New CorelDraw Graphic Suite 2021
Start your design journey on the right foot with CorelDRAW: a complete suite of professional graphic design applications for vector illustration, layout, photo editing, and more – specifically designed for your platform of choice.
Bring out that WOW Factor
Our competitive advantage
How does CorelDRAW Graphics Suite stand out from the competition?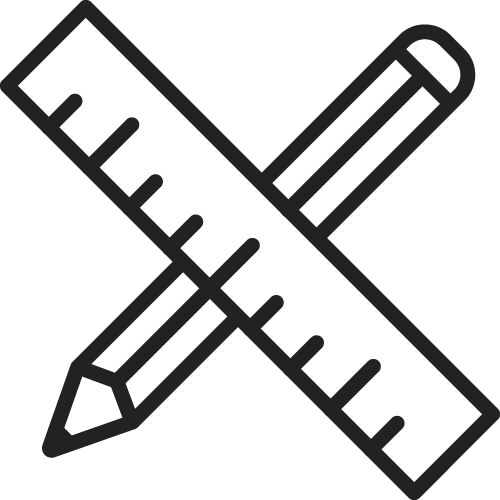 All-in-one design and layout

Alternative licensing models

Real-time collaboration

Subscription savings

Native OS experience

Obligation-free trial

Easy to learn & use

Extensive file compatibility
Draw objects or illustrated scenes in perspective, faster and easier than ever. Choose from 1, 2, or 3-point perspective, draw or
add an existing group of objects on a shared perspective plane, and move and edit objects freely without losing perspective.
Go from ideation to output in record time, with new workflows that put you in control of your pages and assets.
View, manage, and edit all of your project's digital assets in one view – a whole new playground for creativity! Move objects across pages fluidly, compare designs side-by-side, and freely move pages around to arrange them as you wish.
When you're done designing, create a customized list of page and object items to export with one click!
An enhanced Symbols workflow saves you time by enabling you to quickly search for symbols within large libraries and identify them easier among other objects.
Next-generation collaboration
Enough wasted time already! Stay connected with colleagues and clients as remote work becomes our new normal.
Gather real-time comments and annotations from one or many contributors, right within your shared CorelDRAW design file. Watch video
An intuitive new project dashboard makes storing, organizing, and sharing cloud files a breeze. Watch video
An enhanced Comments 

docker

 streamlines filtering through feedback with the ability to search reviewer comments.
Main Applications
CorelDRAW® – Vector illustration and page layout
Corel PHOTO-PAINT™ – Image editing and pixel-based design program
Corel® Font Manager – Font exploration and management tool
PowerTRACE™ – AI-powered bitmap-to-vector tracing (included as part of the CorelDRAW application)
CorelDRAW.app™ – Online vector illustration and graphic design via web browser
CorelDRAW.app™ for iPad – Vector illustration and graphic design iPad app
CAPTURE™ – Screen capture tool
AfterShot™ 3 HDR – RAW photo editor
Content
7,000 clipart, digital images, and vehicle wrap templates
1,000 high-resolution digital photos
Over 1,000 TrueType and OpenType fonts
150 professionally designed templates
Over 600 fountain, vector and bitmap fills