Improve the Customer Experience
Customer service has seen more change in the last five years than it has in the last 35 years combined. Given higher customer
expectations, multiple points of engagement, and the growth of social media, your company's brand reputation is now under
public scrutiny more than ever.
For that reason, it is your most valued staff that answer the calls that come in every day. These are the people you can trust to
talk directly with customers because they have the skills to influence how your customers perceive your brand. And changes in
workplace design and practices can make it easier to recruit better talent.
Explore how you can provide a better customer experience, and empower your staff with better products, newer technology,
and smarter workplace design.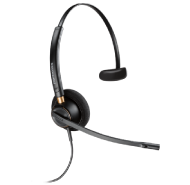 The all-new generation of our most popular headsets.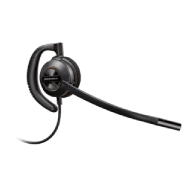 The lightest headset in its class with an all new over-the-ear design.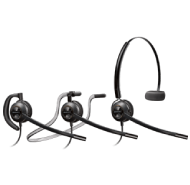 The most flexible headset combines three easily swappable wearing styles in one design.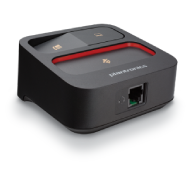 Simple to use, easy to manage. The MDA100 QD Series makes your transition to softphones and unified communications seamless. These intuitive switches helps manage audio from different sources, without changing headsets.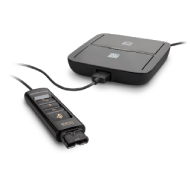 MDA400 QD Series advanced audio processors combined with compatible Plantronics headsets and Plantronics Manager Pro, Software-as-a-Service that is sold separately, to let you do both. Get the insights you need to maximize efficiency and deliver an exceptional customer experience.
Enjoy wireless freedom while seamlessly managing PC, mobile and desk phone calls with a single intelligent headset system.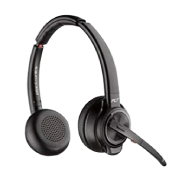 Hearing every word clearly on a work call isn't just a nice-to-have. It's a must-have. With the Plantronics Savi 8200 Series headsets, everyone can tune out noise and stay focused. Looking stylish and feeling comfortable is inevitable. Having the freedom to roam and talking a long time on a single charge (or for an unlimited time with a hot swappable battery*) means work gets done. Even away from the desk.