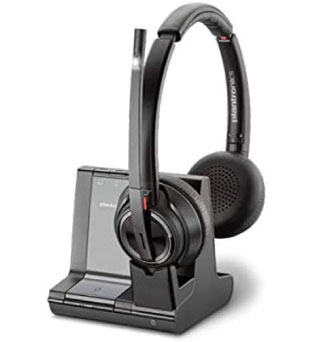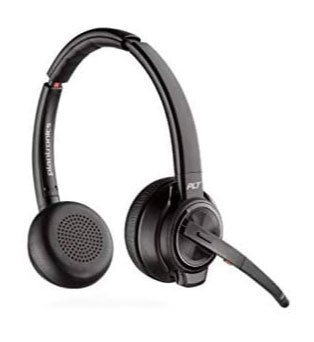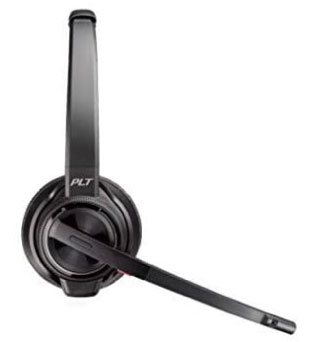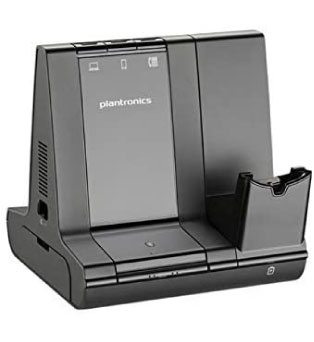 WIRELESS DECT™ HEADSET SYSTEM
Conference on up to two devices at once
Keep conversations private and hear clearly
Enjoy wireless freedom—with an ample range
Choose from 3 styles: mono, stereo, convertible
Hearing every word clearly on a work call isn't just a nice-to-have. It's a must-have. With the Plantronics Savi 8200 Series headsets, everyone can tune out noise and stay focused. Looking stylish and feeling comfortable is inevitable. Having the freedom to roam and talking a long time on a single charge (or for an unlimited time with a hot swappable battery*) means work gets done. Even away from the desk.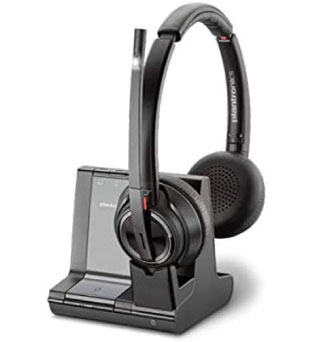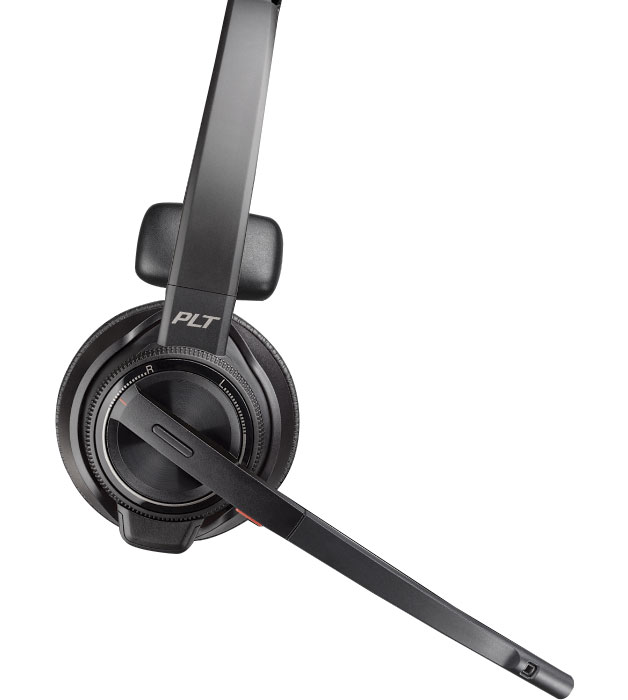 Today's enterprise and contact center professionals work on a range of devices—from PCs and Macs to mobile phones and desk phones. Savi 8200 Office Series headset bases have 3-way connectivity—computer, desk phone and mobile phone—for convenient conferencing on up to two devices at once. For those wanting computer connectivity only, the Savi 8200 UC Series is the ideal choice.
Better Wireless Conversation
People sound their best, even in noisy environments, wearing DECT™ stereo headsets with active noise canceling to block out noise around the speaker. For sensitive conversations, where extra privacy is needed, they can turn up the Close Conversation Limiting feature.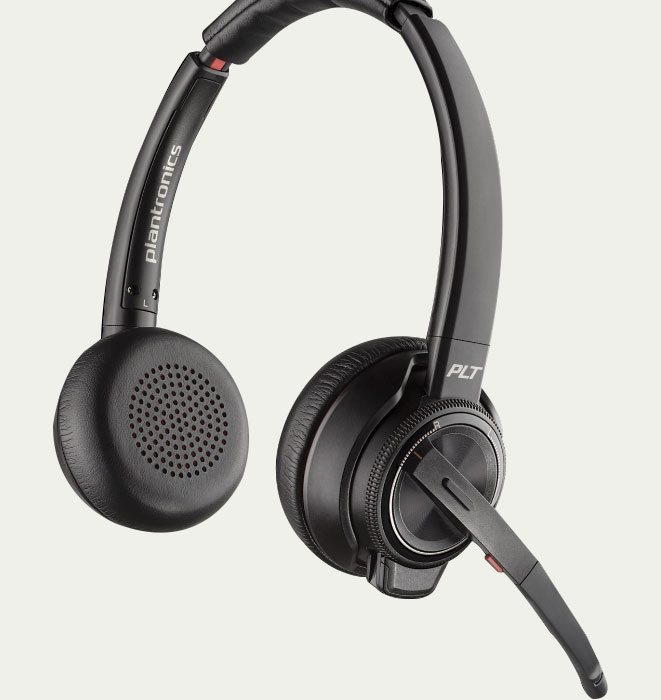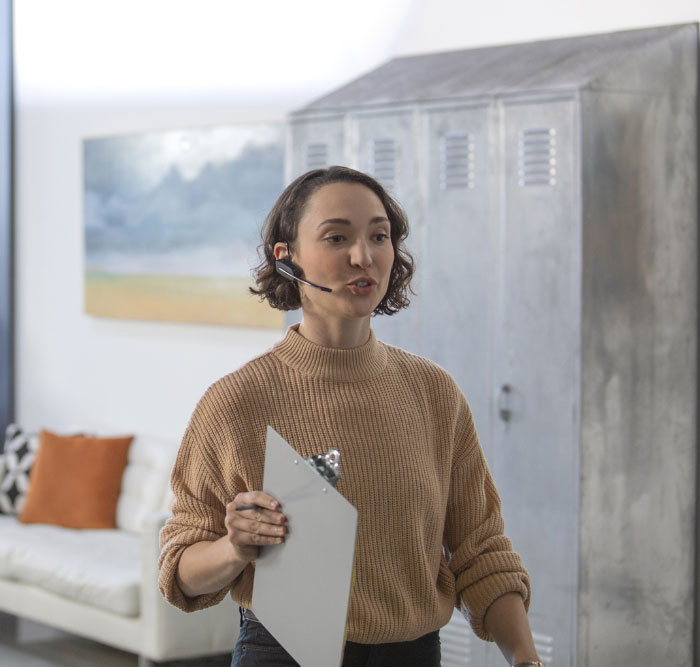 The IT team can choose the settings to customize your headsets with Plantronics Hub for desktop. Select language preference, and feature settings, and keep devices up-to-date with the latest firmware. Plantronics Manager Pro provides remote management, headset inventory and usage monitoring—so IT can stay on top of it all easily.