In today's innovative data center, a single data protection scheme is no longer sufficient to
protect valuable data against any kind of threats.
Join us and discover a multi-tiered, scalable data protection, to migrate against any kind
of disaster or loss.
Data is our most valuable commodity. As such, it is vital that we protect our data.
Data protection is necessary for not only new workloads, but also existing workloads – we have to protect all our essential workloads.
Quantum + Veeam is uniquely positioned to provide the needed data protection for the modern age.
Every customer must apply the 3-2-1-1-0 rule. Must have 3 copies of your data, 2 must be stored in two different media, 1 copy must be off-site, 1 copy must be immutable or air-gapped and 0 no errors in restoration.
Veeam Availability Suite™ takes the proven powerful backup capabilities of Veeam Backup & Replication and adds on the advanced monitoring, reporting and capacity-planning functionalities of Veeam ONE™.
Veeam and Quantum deliver a scalable solution to maximize data-storage efficiency and Availability for the enterprise. Veeam facilitates multi-tiered backup and replication to Quantum DXi appliances, across sites, to the cloud and to Scalar tape libraries.
Integration with Veeam provides automated and effective 3-2-1-1 best practice and DXi as a "Veeam-ready repository."
DXi's patented variable length deduplication maximizes data reduction to reduce disk space and expense.
DXi enables efficient data movement across WAN to DR sites with replication of deduplicated data for off-site protection.
Veeam Availability Suite for Modern Protection
Solid Data Protection for the Modern Data Center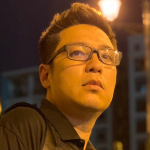 Territory Manager, Veeam PH
Bryan started his career in software development and project management before working in the data center space for vendors such as NetApp, EMC, Dell and Lenovo. As the Territory Manager for Veeam Software, his primary focus is to grow the Philippine market by nurturing close relationships with our key customers and channel partners.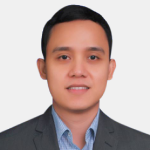 Systems Engineer, Veeam PH
Jerome Mariño is a Systems Engineer at Veeam Software. He is responsible in driving awareness, enablement, and growth within the partners & alliance ecosystems. He brings with him strong technical expertise in data protection, virtualization, cloud computing, servers and storage having been in the IT industry for more than 18 years. In his current role, Jerome works with key customers/partners and assists them in their journey to modern data protection.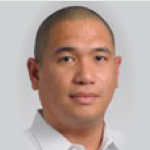 Solutions Engineer, Quantum PH
CJ's career started with system administration and project management in the private sector. In his 20-year experience in the telecommunication and IT industry, his strengths lie in storage, server, data protection and disaster recovery. In Quantum, he now provides solution architecture, product presentations and demonstrations to customers and partners.