Digital transformation is rapidly reshaping the Asia-Pacific business landscape, creating unprecedented networking and security challenges for enterprises. To stay ahead of the competition and protect their business operations, organizations must explore and embrace innovative solutions. One solution that is gaining traction is Secure Access Service Edge (SASE), which offers a unified approach to networking and security that is tailored to meet the needs of modern enterprises.
In this article, we'll explore the key obstacles facing businesses in the region through a series of thought-provoking questions. We'll then examine SASE in more detail, including the factors driving its adoption and the benefits it offers. Finally, we'll highlight how Sangfor Access, our SASE solution, can help your business succeed in the Asia-Pacific.
Challenges Faced by Asia-Pacific Businesses
Are you struggling with diverse and complex network environments?
Organizations in the Asia Pacific region often deal with multiple branch offices, remote workers, and varying degrees of network connectivity. Managing these complex environments can be overwhelming, leading to suboptimal performance and potential security risks. Does your current networking solution simplify network management, optimize performance, and ensure consistent security across all locations?
Can your organization securely access cloud services and software-as-a-service (SaaS) applications?
With the increasing reliance on cloud-based services and applications, ensuring secure access to these resources is essential. As cyber threats in the Asia Pacific region continue to evolve, businesses require a solution that provides robust security while enabling seamless access to cloud resources. Is your current solution up to the task?
How are you addressing cross-border connectivity and expansion?
Many businesses in the region have international operations or plans for expansion, making cross-border connectivity a critical consideration. Does your networking solution allow you to efficiently and securely connect your offices and employees across borders, ensuring seamless collaboration and communication?
What is SASE and How Does It Work?
SASE (pronounced sassy) is a cloud-native architecture that combines multiple networking and security functions into a single platform. These include SD-WAN, next-generation firewall (NGFW), secure web gateway (SWG), endpoint security, and zero trust network access (ZTNA).
SASE works by routing traffic through a Point of Presence (PoP), where security and networking policies are applied based on user identity and device posture. This provides secure access to applications and services from any location, using any device, while improving network performance and reducing costs. SASE is an ideal solution for modern workforces that require secure, flexible access to cloud resources from anywhere.

Factors Driving SASE Adoption
The adoption of SASE solutions is quickly on the rise, as organizations undergoing DX recognize the need to address their networking and security challenges. According to a Gartner report, by 2024, at least 40% of enterprises will have explicit strategies to adopt SASE, up from less than 1% in 2018.1 Another piece of Gartner research predicted that "over the next five years, the market for secure access service edge will grow at a CAGR of 36%, reaching almost $15 billion by 2025."2
Factors driving this rapid growth include performance, connectivity, security, scalability, usability, and costs.
Performance: Traditional networking solutions route all traffic through a centralized data center or network hub, which creates network latency and slows down traffic. This is driving the adoption of SASE, which enables direct access to cloud resources, improving performance and reducing latency.
Connectivity: Traditional network architectures are no longer sufficient to support the increasing demand for secure and reliable connectivity for mobile and remote users, branch offices, and edge use cases. SASE provides a unified cloud-based solution that enables organizations to secure and optimize network traffic from any device and location.
Security: Traditional security solutions were designed for on-premises environments and are no longer effective in protecting modern distributed and remote workforces. SASE provides a cloud-based unified security solution that protects users and devices from anywhere. This ensures that businesses can maintain their security posture, regardless of where their users are located or how they connect to the network.
Scalability: The scalability of traditional networking and security solutions is limited by their reliance on hardware and physical infrastructure. SASE is a scalable solution that meets the needs of fast-growing organizations without requiring significant investment in hardware or infrastructure. This enables businesses to expand their network and security capabilities quickly and easily as their needs evolve.
Usability: Traditional networking and security architectures often involve complex and fragmented systems that can be difficult to manage and use. SASE's integrated architecture provides centralized management and simplified deployment. This is particularly beneficial for organizations with multiple locations or distributed workforces.
Costs: Traditional networking and security solutions require significant investments in hardware, maintenance, and IT staff to deploy and manage. SASE's cloud-native approach eliminates the need for on-premises hardware, resulting in significant cost savings. Additionally, SASE's pay-as-you-go subscription model allows businesses to scale their network and security needs as they grow, without incurring high upfront costs.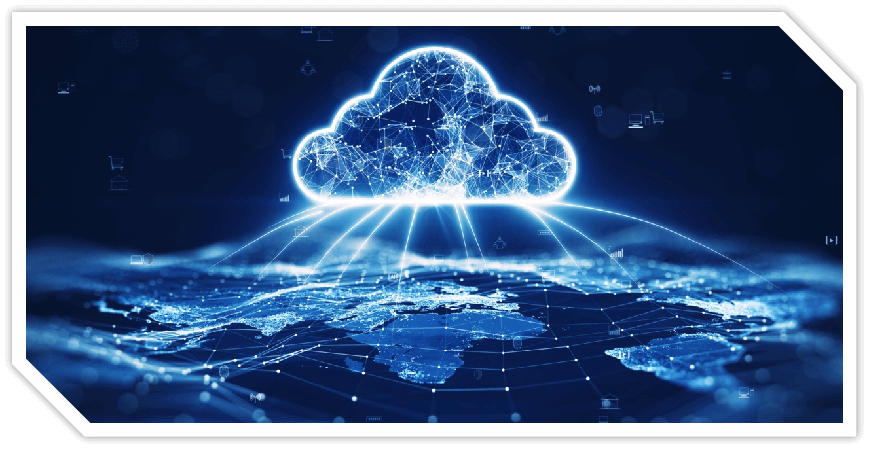 Why Sangfor Access is the Best SASE Solution in the Asia-Pacific
Simplified Network Management: Sangfor Access offers an intuitive central management console that streamlines network management and reduces complexity, making it easy to configure, monitor, and control your organization's network infrastructure.
Comprehensive Security Suite: Sangfor Access provides a robust, all-inclusive security suite that includes next-generation firewall, intrusion prevention, secure web gateway, advanced threat protection, and more, ensuring the ultimate protection for your organization.
Award-Winning AI-Powered Security Protection: Sangfor Access boasts top-tier security solutions that have consistently ranked highest in security efficacy tests conducted by CyberRatings and AV-TEST. By harnessing the power of artificial intelligence, Sangfor Access's Engine Zero delivers world-class security protection for your organization. By utilizing machine learning algorithms, advanced AI analytics, and a vast amount of threat intelligence data, Sangfor Access is able to detect and respond to unknown and emerging threats quickly and effectively, ensuring the safety of your critical assets and maintaining business continuity.
Enhanced User Experience: Leveraging its cutting-edge Digital Experience Monitoring (DEM) technology, Sangfor Access prioritizes user experience by continuously monitoring and optimizing network performance, ensuring low latency and reliable access to cloud services and applications.
Proven Cost Savings: With a track record of reducing Total Cost of Ownership (TCO) by up to 80%, Sangfor Access consolidates multiple network functions and security services into a single platform, allowing organizations to save on hardware, licensing, and maintenance costs.
By addressing the specific challenges faced by businesses in the Asia Pacific region and capitalizing on the growing market trend of SASE adoption, Sangfor Access empowers organizations to unlock their full potential and thrive in this dynamic environment. Don't let your network hold you back – embrace the power of SASE with Sangfor Access and supercharge your business growth in the Asia Pacific.