Vertiv SmartCabinet, Vertiv SmartRow, and Vertiv SmartAisle
Are Now Available!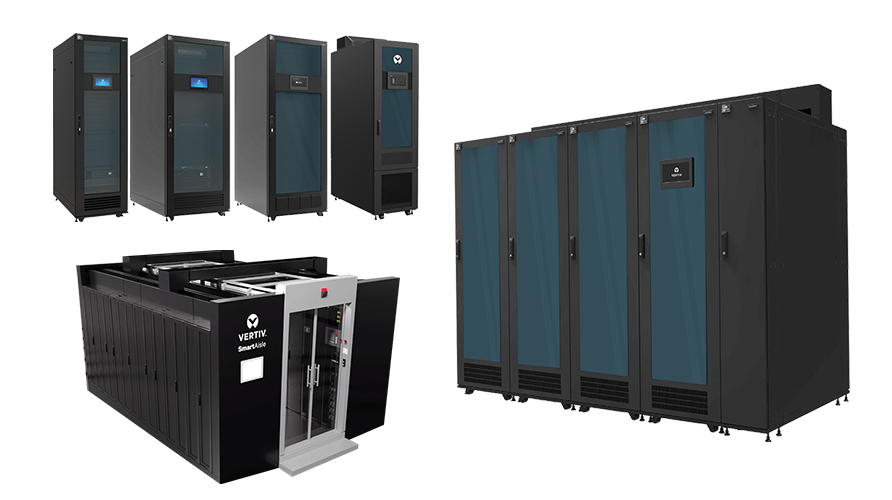 The digital transformation we will see in the next decade, including the rise of 5G, will take place mainly at the edge of the network. To create and maintain strong edge computing, solid IT infrastructure needs to be rapidly deployed in remote locations as efficiently as possible. Anticipate this trend sustainably, with Vertiv's integrated solutions, including prefabricated rack, row, aisle, and modular data centers, built in flexible designs based on proven configurations. We're here to help you normalize design and harmonize systems across all of your edge sites (locally, regionally and globally) to allow for easier design, implementation, management, and replication.
A pre-configured, self-contained solution that offers the efficiency, economy, interoperability, and control to implement an exceptional infrastructure strategy. This model is now changing, with the large and growing number of smart devices and sensors generating a massive amount of information at the Edge. Just a fraction of the content created at the Edge will be sent to the Core. Most of it will be processed and filtered at Edge sites.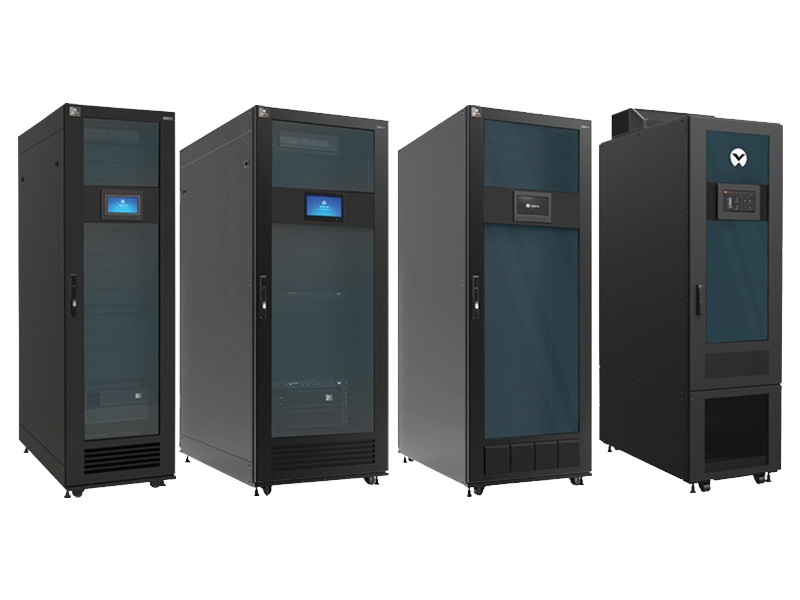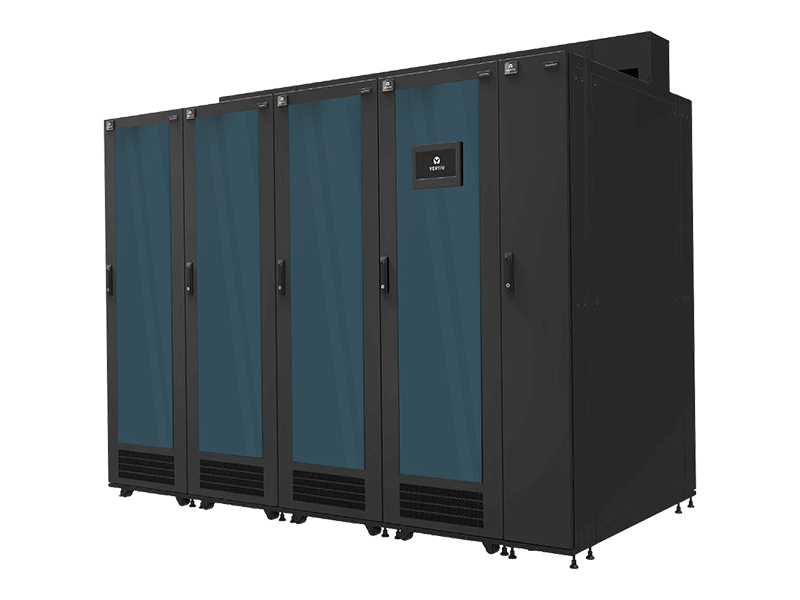 SmartRow™ from Vertiv is a unique, integrated multi-rack solution that allows you to deploy a complete micro data center in just weeks. It can be configured with up to 14 racks with data center-grade thermal management, power backup and conditioning, power management and control technologies, fire suppression and cable management. All fully integrated in an enclosed, highly efficient room-neutral system.
The most advanced fully integrated data center infrastructure solution with the futuristic capabilities embedded with sophisticated technology to make the data center operations efficient, quickly deployable, provide monitoring and control of the entire operations. Closely coupled systems like Monitoring, Physical security, Surveillance, Power management, Optimized cooling, Fire suppression, Water leak detection are pre-configured in the Vertiv SmartAisle for a completely synchronized operation.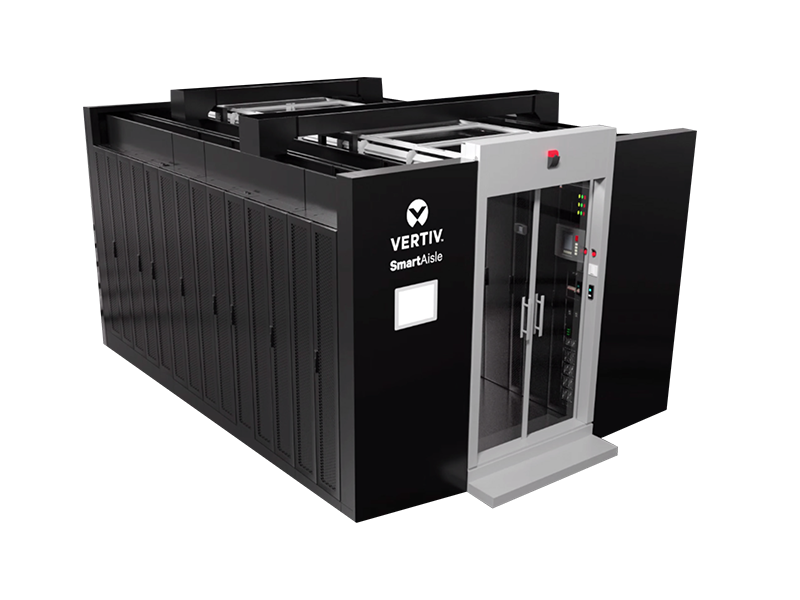 Talk to us! Fill up this form to get more details.