INTERACTIVE DIGITAL BOARD
Brilliant Touch Trigger Infinite Ideas
Hisense Interactive Digital Board works with smooth fast computing and responsive touch capabilities and a variety of
sharing methods that provide an immersive multimedia conference experience. It is a revolutionary creation that will
replace the traditional whiteboard in the future.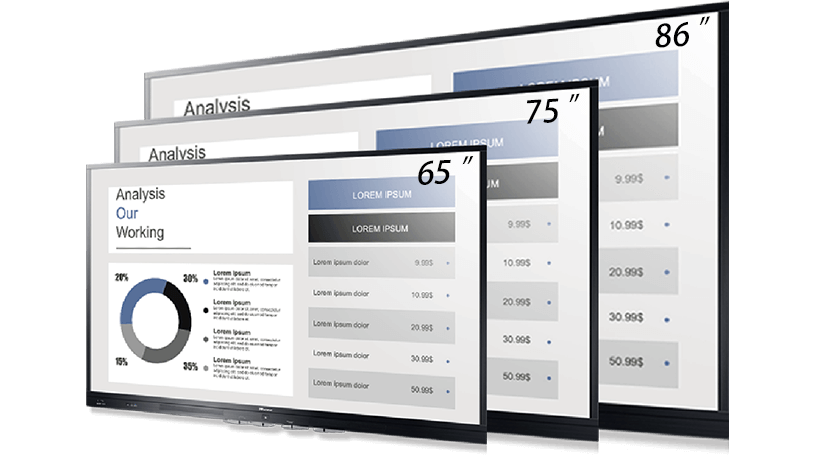 Organize a Truly
Efficient Conference
Designed with IR touch screen technology, the Hisense Interactive Digital Board is an engaging solution for both education and business environments. Encouraging interactive communication, its technology facilitates learning as well as information sharing.

Powerful System Architecture, Smooth Processing Experience
Eight-core with dual architecture drivers, delivering unbelievable performance. 3+32GB large memory, providing unstoppable and rapid response. Powerful 8th Gen Intel Core chipset, enhancing remote control efficiently.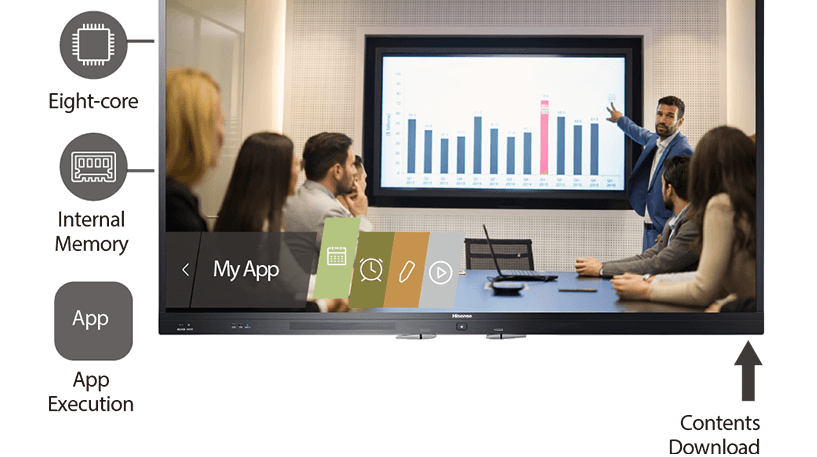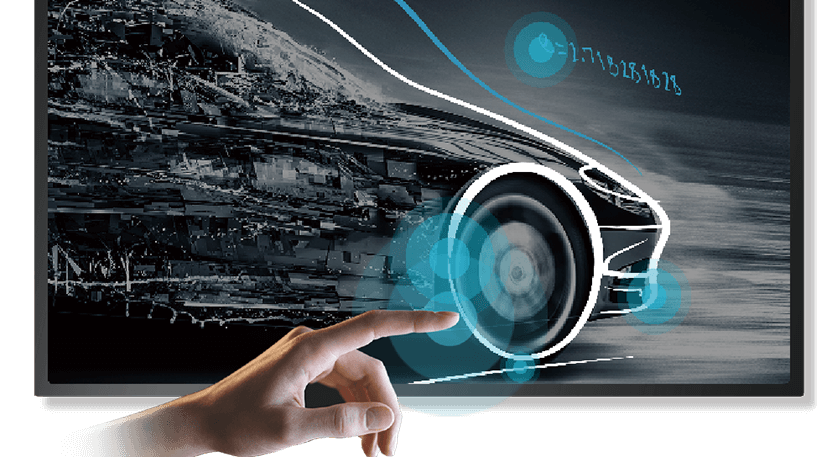 Superior Interactive
Performance
It provides a more realistic sense of touch since it can recognize up to 20 simultaneous touches at once and support multiple people to write simultaneously.

Quick Response and
Precise Writing
Capable of writing and erasing simultaneously without residues. The HIDB recognizes minimum up to 2mm touch points precisely and Intelligent pen edge optimization, just like the experience of writing on paper.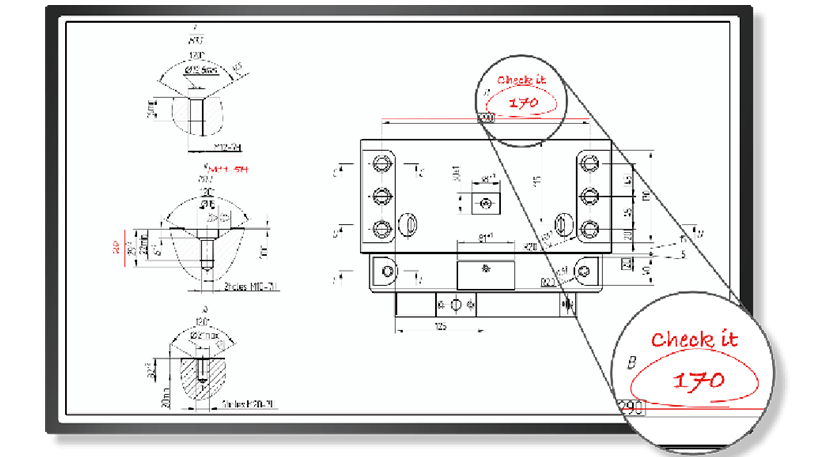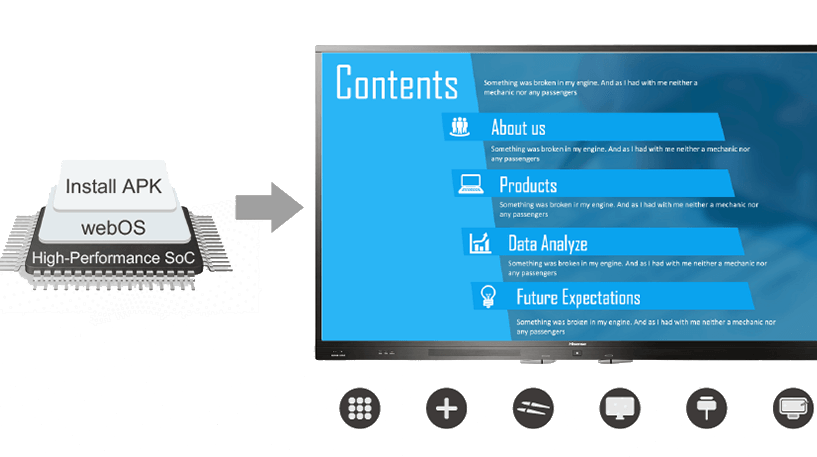 All-in-one Embedded
Solution
Built-in White Board app enables users to write on the screen without an extra writing solution. It is an efficient way to enhance collaboration efficiency during a meeting or teaching.

HIDB allows you to quickly annotate content from any source. It also supports you to easily switch between tasks and make handwritten annotations, zoom in and zoom out, and undo changes with your fingers. With the intuitive touch control and lightning fast response time, it provides you the smoothest writing and drawing motions.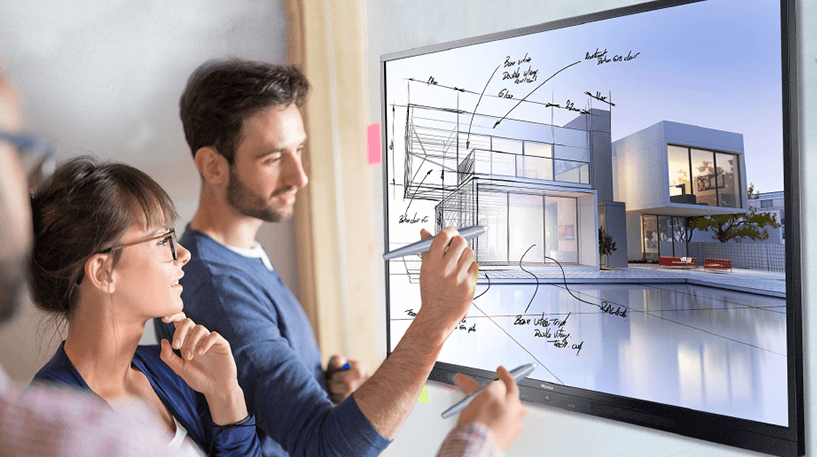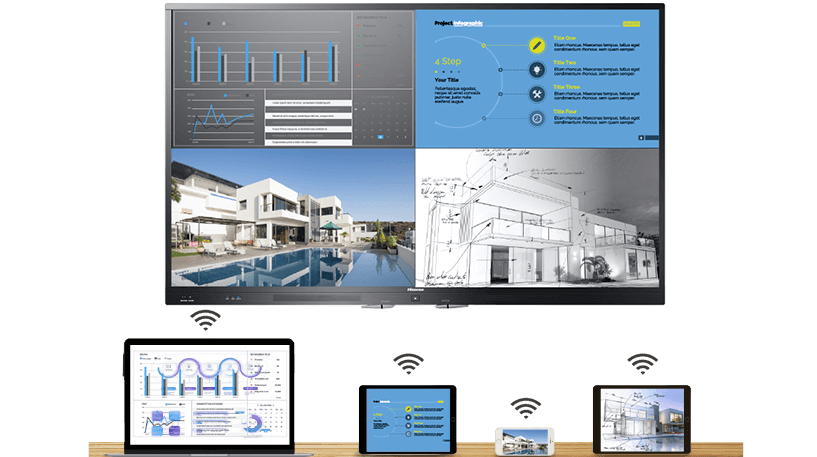 Split Screen Collaboration Doubling Efficiency
HIDB Supports two-way mirroring and two-way touch and up to 4-way Split Screen that allows up to 4 devices to present at the same time so everyone's ideas can be shared.