Citrix and Microsoft partner to accelerate the future of work
Employees need a consistent experience and seamless access to the applications and insights vital to doing their best work wherever work needs to get done – in the office, on the road, or at home. Together, Citrix and Microsoft are reimagining a new, flexible workplace. We are helping organizations accelerate the move to the cloud and speed adoption of digital workspaces and virtual desktops to enable greater agility, productivity, and security.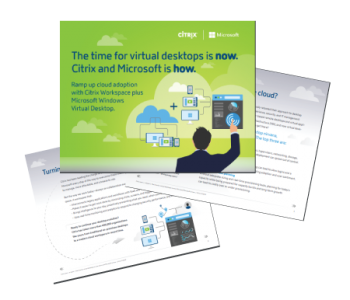 Move your desktops to a hybrid cloud at your own pace with Citrix and Microsoft.