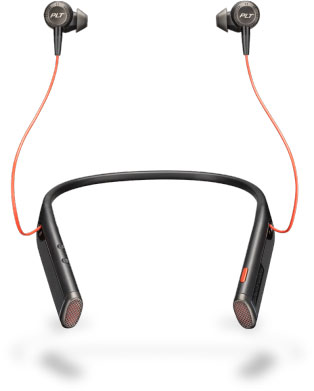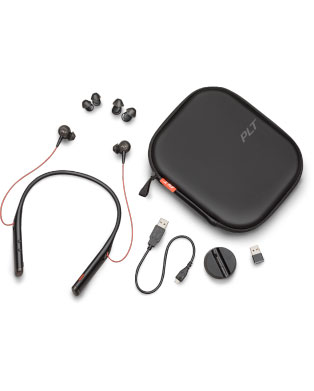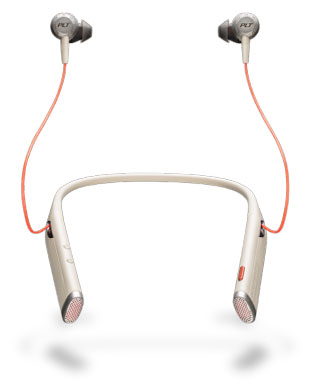 Business-ready Bluetooth neckband headset with earbuds
Voyager 6200 UC is a Bluetooth® neckband headset with earbuds that has the versatility to go beyond the office. Transitioning to your next conversation is easy: Connect with colleagues working remotely, listen to music to focus distraction-free or drop an earbud to tune in to the conversation around you. You can count on Voyager 6200 UC for outstanding audio every time.
In open office environments, you may want a stereo headset to listen to media or you may prefer a mono headset to hear your surroundings. Voyager 4200 UC Series delivers vibrant audio for any workstyle and preference.
CONNECT TO ALL YOUR DEVICES
Equipped with multipoint technology, Voyager 6200 UC pairs with up to eight devices and can connect to any two at the same time. So whether you're on your PC, tablet, mobile or other Bluetooth-enabled device, it's easy to stay connected. And with Class 1 Bluetooth range, you've got freedom to move.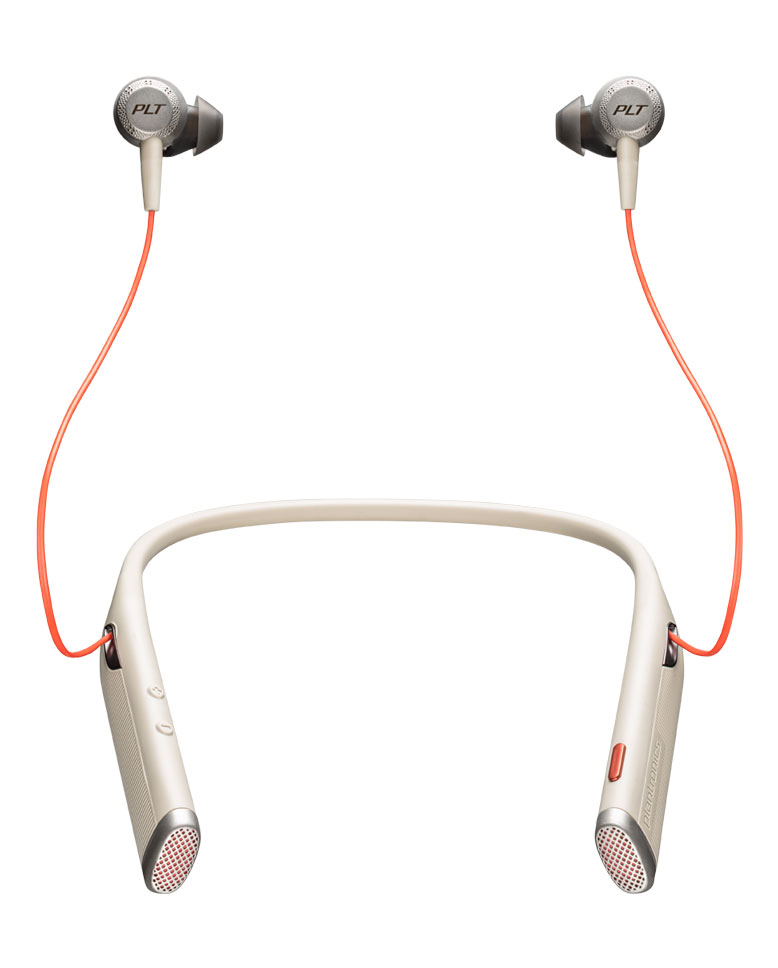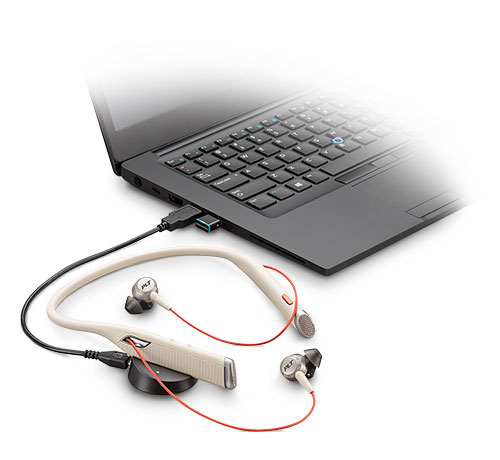 Voyager 6200 UC is supported by Plantronics Manager Pro, a Software-as-a-Service that is sold separately. Use Plantronics Manager Pro to manage headset inventory, monitor usage and maintain devices. With actionable insights from Plantronics Manager Pro, IT can improve business processes, employee performance and compliance.
CUSTOMIZE YOUR EXPERIENCE
Choose the settings to customize your headset with Plantronics Hub for mobile (iPhone and Android) and Plantronics Hub for desktop. Check remaining talk time and select your language preference, feature settings, call and mute notifications. Keep your device up-to-date with Plantronics Hub over-the-air firmware updates.