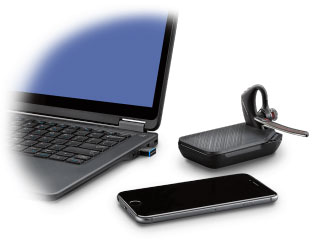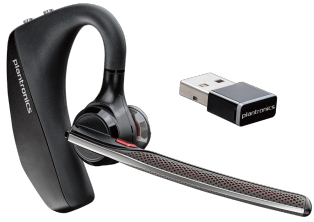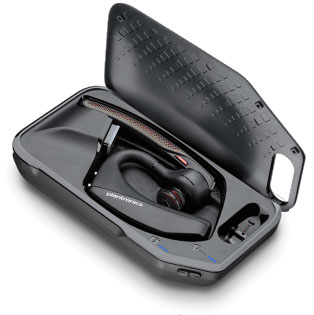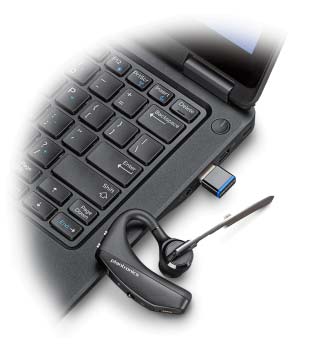 Be ready to take the call, wherever you're connected. The Voyager 5200 UC Bluetooth headset offers our most advanced, adaptive noise cancelling with WindSmart technology to reduce disruptive noise. It's ready to work.
GROUNDBREAKING ACTIVE NOISE CANCELING – AUDIO COMFORT AT ITS BEST
The right level of active noise canceling (ANC), designed specifically for the office, enables you to be your best. ANC is not about unnatural and excessive noise blocking, including your own voice, but the right balance to provide true audio comfort. Plantronics focuses on users by tuning our ANC to sound natural, reducing the inner-ear 'pressure' effect that is a common complaint with many ANC systems. The optimum in-office ANC and immersive stereo of the Voyager Focus UC provides the ultimate experience – concentrate on calls or listen to music in comfort. Tame the office noise, hear and speak naturally all-day.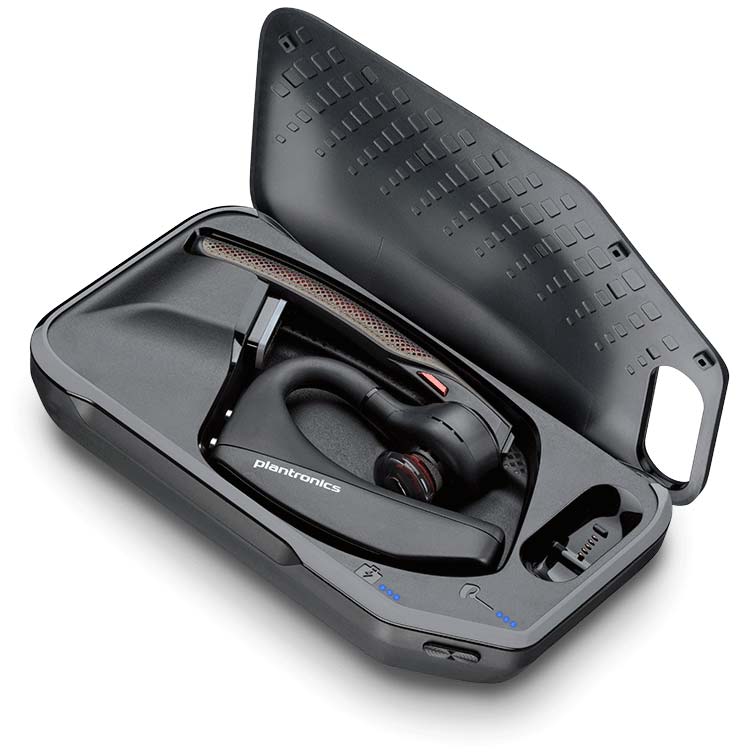 Not in the office? Not a problem. Four adaptive microphones and WindSmart® technology work together to eliminate disruptive background noise, wherever you are. Your voice sounds clear and professional as you seamlessly transition between environments, inside or out. Now you can focus on what you're saying—not where you're saying it.
Stay in control. Make the Voyager 5200 UC an extension of your mobile life. With one touch, the headset connects with Siri, Google Now, or Cortana so you can call phone contacts, send messages, schedule meetings, or even search the web – all via voice. Plus, voice alerts give talk time updates and even announce incoming callers. Simply say "Answer" or "Ignore" to manage calls without lifting a finger.
NEVER WORRY ABOUT MUTE AGAIN
Simply press the dedicated mute button to switch mute on and off easily. The headset's dynamic mute alert tells you immediately if you're speaking while muted. Plus, timed voice alerts continually remind you when mute is still on. Combine that with desktop notifications and a visual mute indicator on the BT600 Bluetooth USB adapter, and you'll never have to worry about an "oops" moment on an important call.