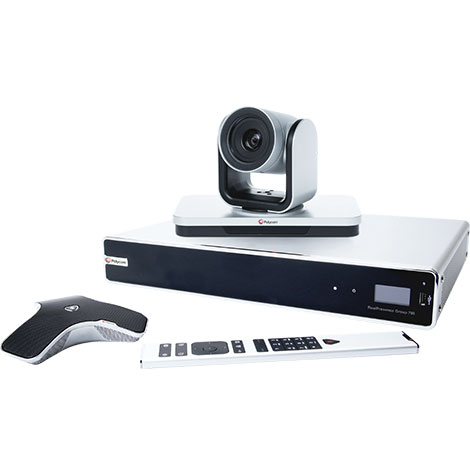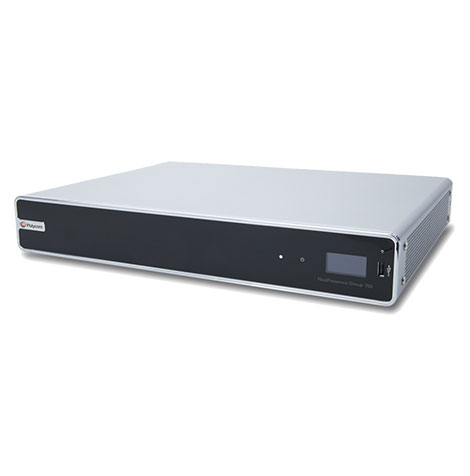 VIDEO CONFERENCING SYSTEM
Extreme video collaboration performance and flexibility for board rooms, lecture halls, and other locations where only the best will do. In addition to all the features of RealPresence Group 500, the RealPresence Group 700 model also includes:
Dual HDCI camera support, plus two other video inputs including HDMI, VGA, Composite and Component
Dual live stream, enabling both cameras can be composited into one video stream for side-by-side viewing (Polycom Labs)
Simultaneous video and content quality up to 1080p60
Output to up to three display on either HDMI or VGA
Optional multipoint license upgraded to 8-way HD
Many additional audio, video and network ports for added flexibility
Easy rack mounting with included "ears"
Internal power supply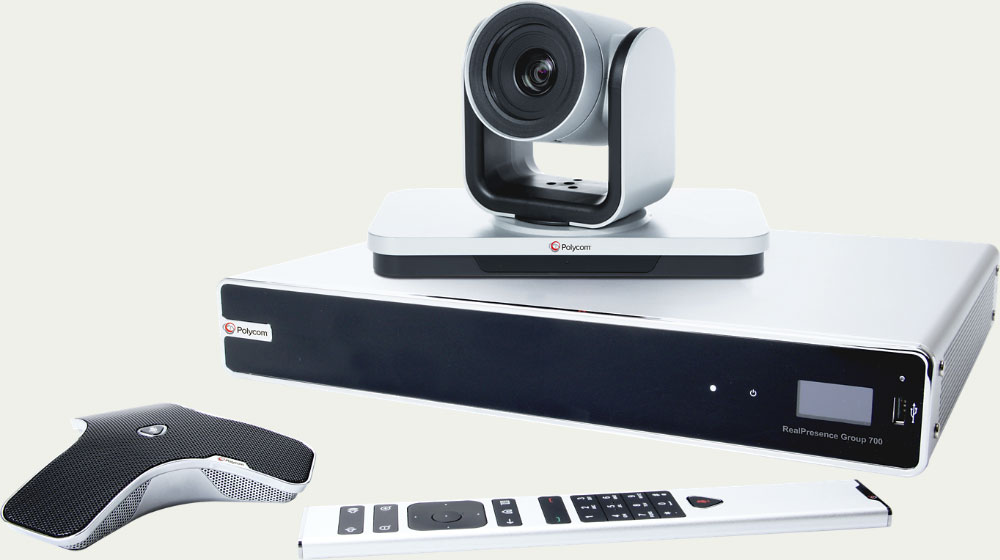 Collaborate Easily Even in Large Spaces
Presenting and sharing ideas and documents in larger meeting rooms with higher-end equipment can be tedious. Poly RealPresence Group 700 video conferencing equipment supports high-resolution 1080p60 video and rich content-sharing applications.
Connect Seamlessly Using Tools You Know
Enjoy smooth, on-time starts for meetings and trainings. With a single click, RealPresence Group 700 video conferencing for large groups connects easily with popular, standards-based video systems and cloud video services. So, there's less downtime, and more productive time.


Make Everyone Feel Seen—and Heard
Ideal for large spaces, the Poly RealPresence Group 700 video conferencing system connects multiple cameras and microphones. So, it's easier than ever for teachers and students, leaders and teams—even CEOs and global employees to see and hear each other.