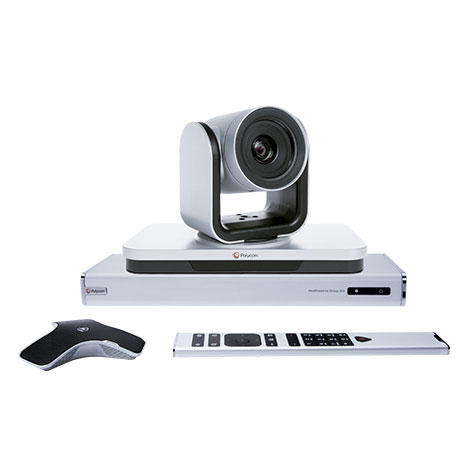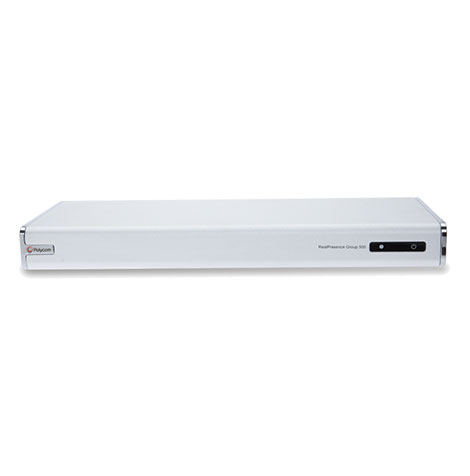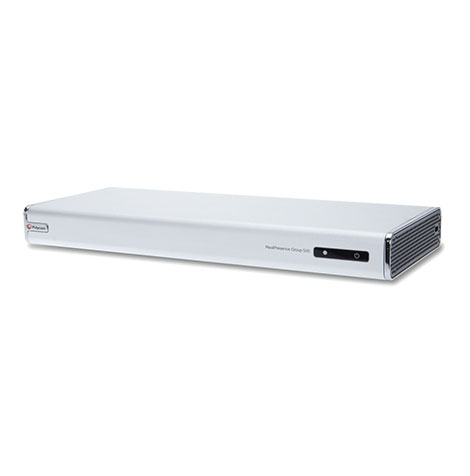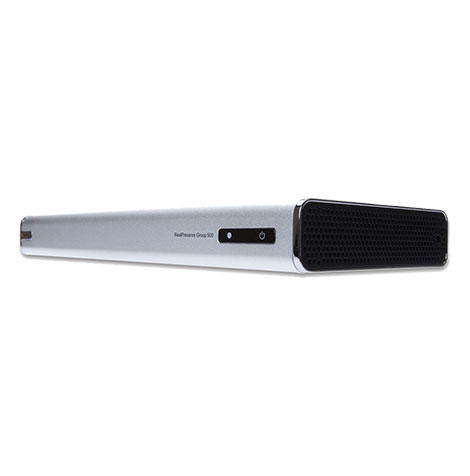 VIDEO CONFERENCING SYSTEM
Powerful video collaboration for conference rooms and other meeting environments in a sleek design that is easy to configure and use. In addition to all the features of RealPresence Group 310, the RealPresence Group 500 includes:
Drive meaningful conversations and collaboration
Connect easily using tools you already know
Make the most of any size meeting room
Dual display support standard
Up to-6-way HD multipoint available via optional license key
Call speeds up to 6 Mbps
Touch display support standard for system
control or Polycom VisualBoard content annotation and whiteboarding
Polycom® Acoustic Fence™ to create a physical space that captures voices from inside while blocking voices and sounds from outside
Connect up to four Polycom digital microphone arrays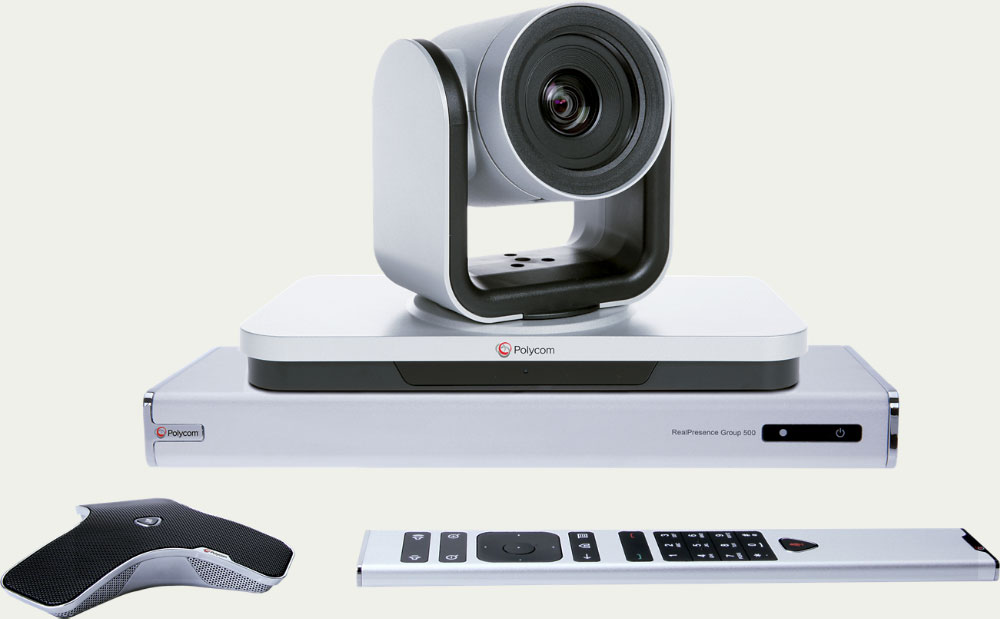 Richer, Easier Collaboration
Imagine a meeting without distracting background noise. RealPresence Group 500 conference room equipment lets voices come through loud and clear in any size room. Visuals have enhanced resolution, too. So everyone in the meeting can see and hear each other better—and get more done.
Connect Easily Using Tools You Know
No more delays caused by virtual meeting software snafus. With a single click, RealPresence Group 500 conference room video conferencing systems work seamlessly with popular, standards-based video services.


Maximize Any Size Meeting Space
Invisible meeting participants are no longer an issue with RealPresence Group 500 video conferencing systems. Smart camera options ensure that all participants can see and be seen, no matter where they are sitting—or how large or small the room. Support dual monitors and 10 or more participants.