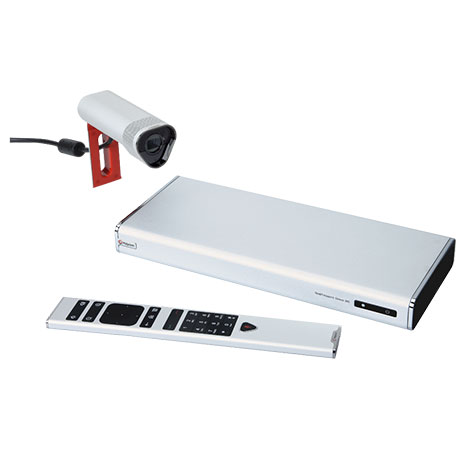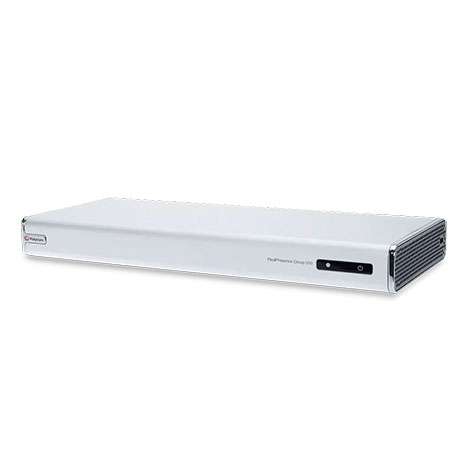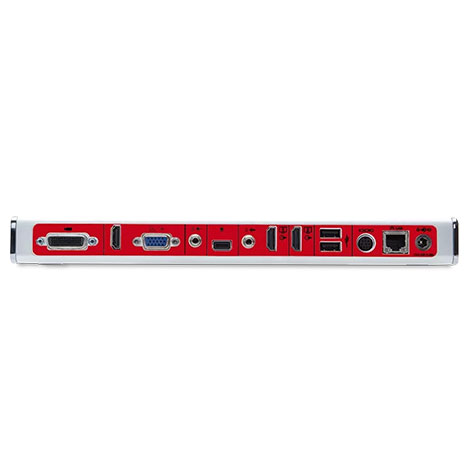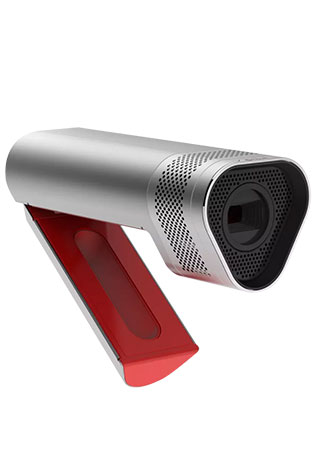 HIGH-PERFORMANCE HD VIDEO CAMERA
Go big in your next presentation, even if your meeting room is small. The RealPresence® Group 310 video conferencing system makes it easy to use the tools you already know to connect from any size space—even your personal work area. Compact and sleek, it's simple to set up and hide, so your rooms can be clutter-free.
See every detail
Follow the action automatically
Capture more of the room
Gain actionable insights for even better meetings
Video quality up to 1080p60 with up to 1080p30 content
Call speed up to 3 Mbps
Single display support
Connect up to two Polycom digital microphone arrays
Wired and wireless content connections
Polycom® VisualBoard™for content annotation and whiteboarding via USB mouse
Polycom® NoiseBlock™ to reduce distracting background sounds
Single touch to dial with integrated room calendar
Enhanced display available via optional license key, including dual display support and touch display support for system control and VisualBoard
Skype for Business integration available via optional license key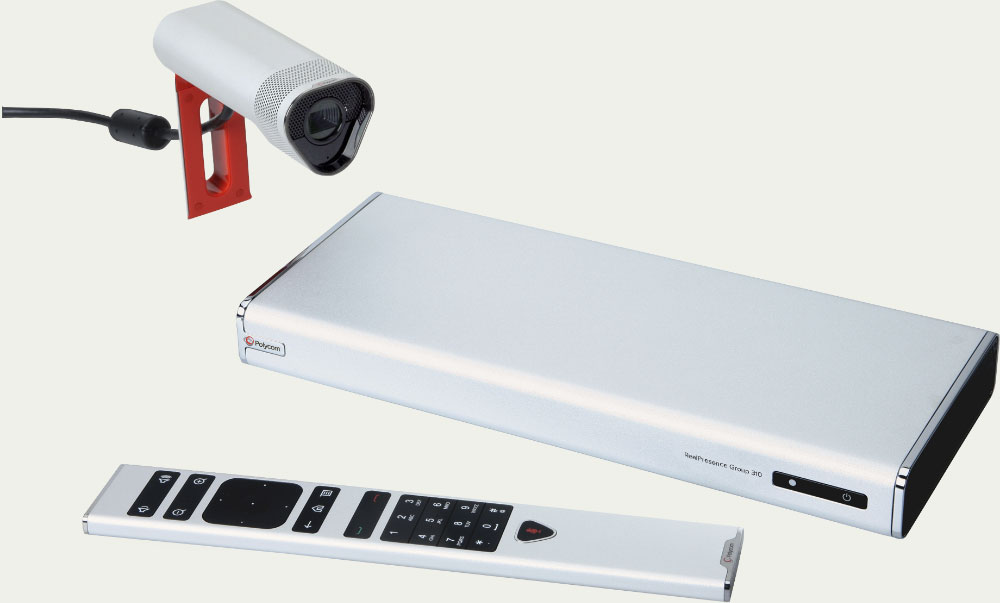 See, Be Seen, Hear, Be Heard
With innovations that get rid of distracting background noise, RealPresence Group 310 video conferencing equipment lets voices stand out even in tight spaces. Visuals get a boost, too, with enhanced resolution. So everyone in the meeting can see physical charts and facial expressions clearly.
Use the Meeting Tools You Know
No more delays caused by virtual meeting software snafus. RealPresence Group 310 huddle room video conferencing solutions are certified to work with popular meeting programs you use now, like Skype for Business and Office 365. Other standards-based video services take a single click, too.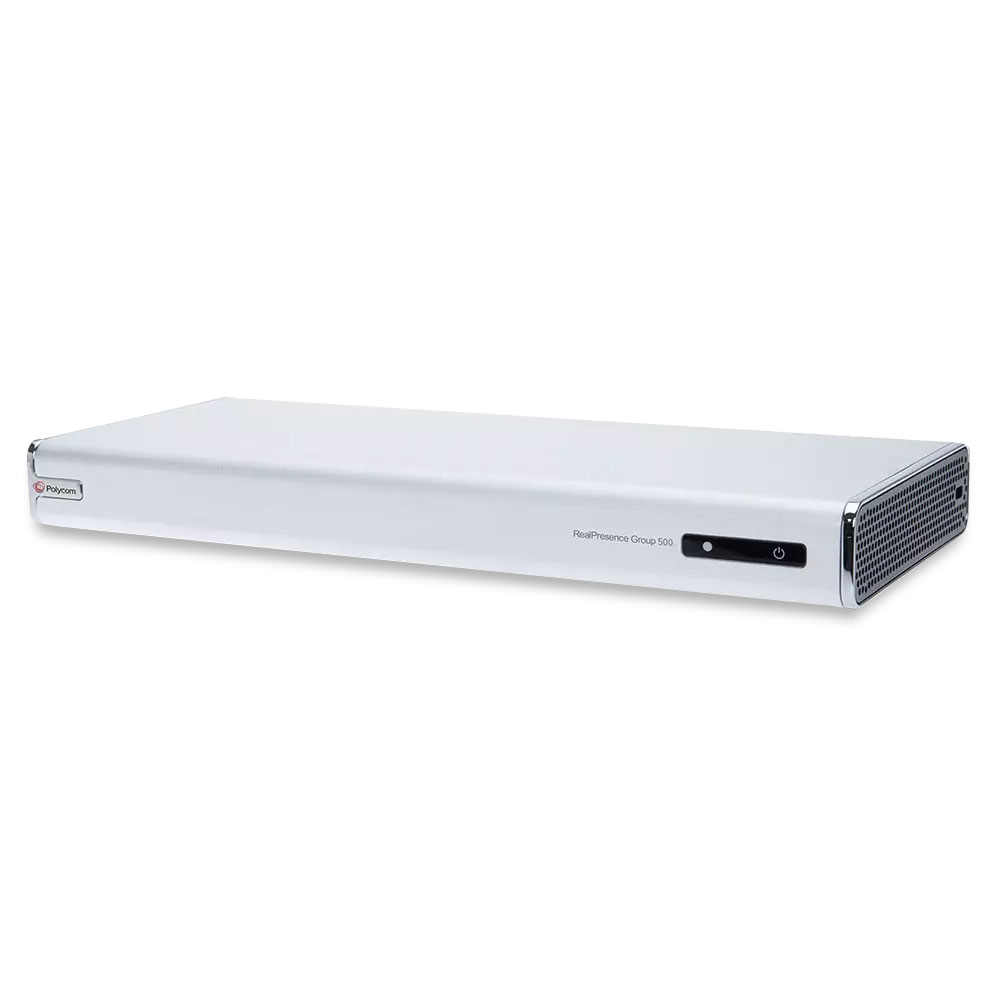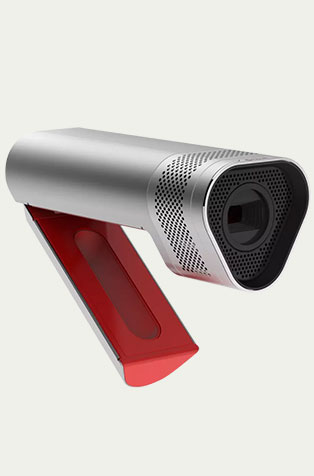 Make the Most of Small Spaces
Just because you've booked a small room doesn't mean you should sacrifice performance from your meeting tools. RealPresence Group 310 huddle room video conferencing solutions deliver boardroom-quality collaboration to small spaces. Easy setup and cleanup mean less clutter in close quarters.