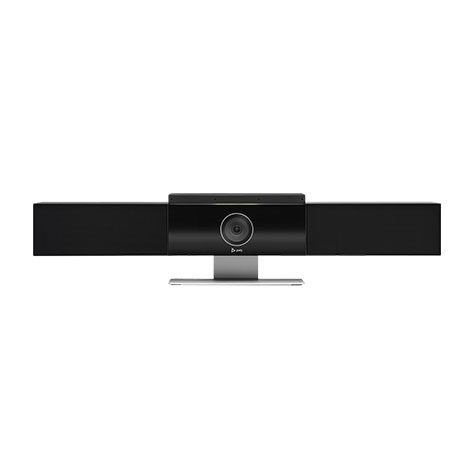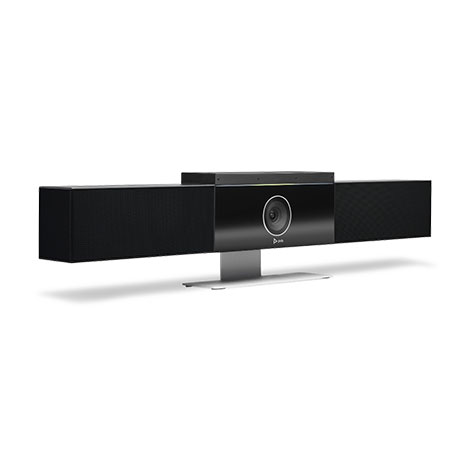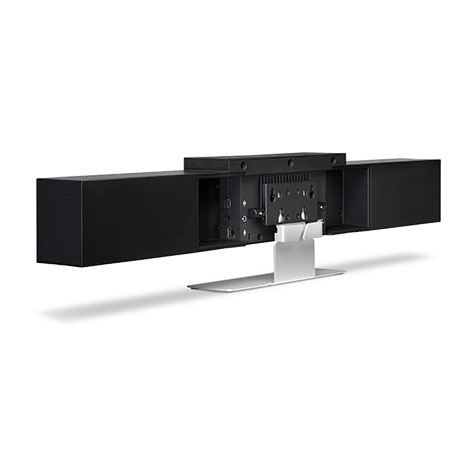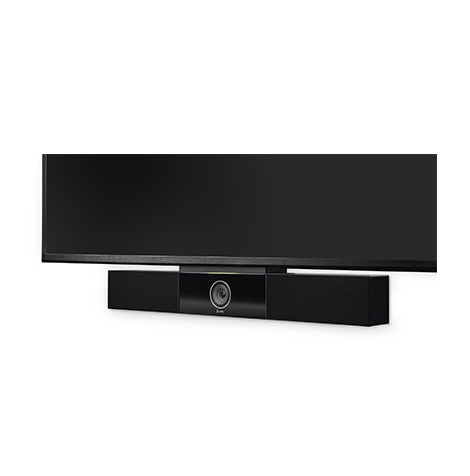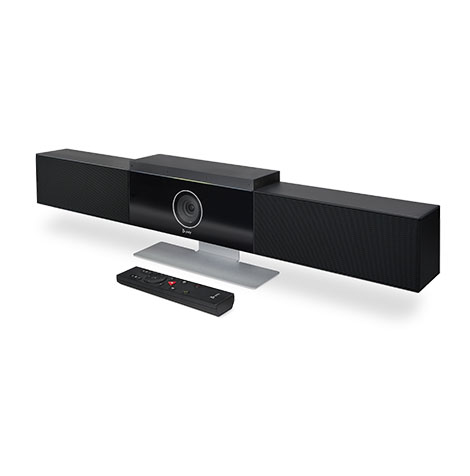 Poly Studio combines business-class performance with simplicity for small rooms and huddle spaces. Our USB video bar makes connecting easier than ever, with plug-and-play functionality that works with nearly any video platform and any budget.
Understand each other clearly with Poly Acoustic Clarity technology
Focus on the meeting, not the controls, with automatic group framing and speaker tracking
Start meeting easily with simple-to-use, plug and play USB connectivity
Make managing and deploying easier at scale with remote management over
Wi-Fi
Enjoy the flexibility of compatibility with nearly every video platform, Including Microsoft Teams, Skype for Business, Zoom, GoToMeeting, Cisco, Webex and more
Block distracting sounds and voices with Poly NoiseBlock and Acoustic Fence technology

You've never heard a USB video bar sound this good. It's the only one with patented NoiseBlock™ technology to intelligently tune out distracting sounds that interrupt meetings. And outside conversations stay out of your calls with Acoustic Fence—it captures just the voices within a defined space
With group framing and automatic speaker tracking, the connection feels personal. And it's built right in, no drivers or software is needed on the PC. Everybody on the video call can see the important details—right down to body language and facial expressions.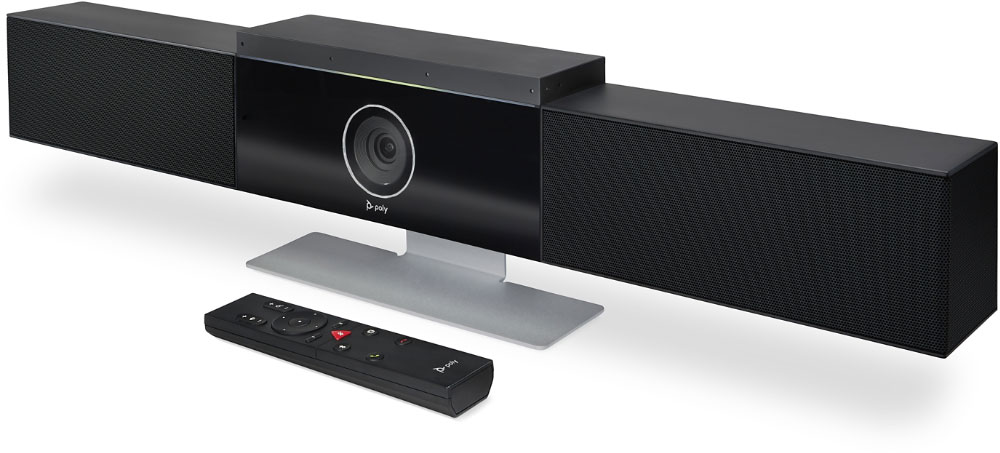 MANAGE AND DEPLOY WITH EASE
Cloud-based management tools let IT push software updates and make settings changes without ever leaving their desk. Centralized management and high-scale deployments help IT eliminate "sneakernet." Plus it works with nearly any video platform—so you can be confident this is a future-proof solution.