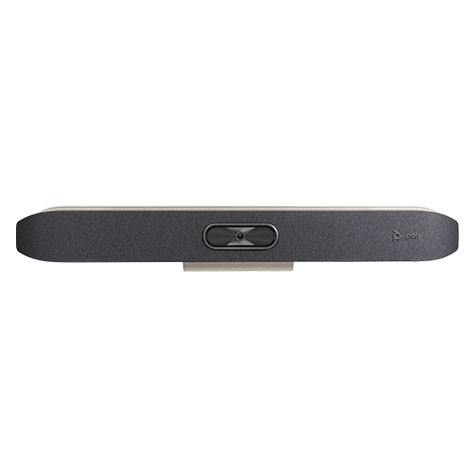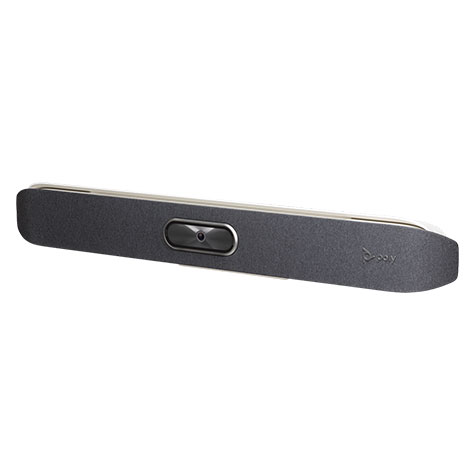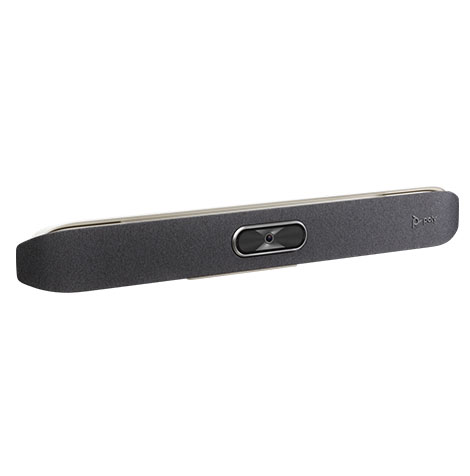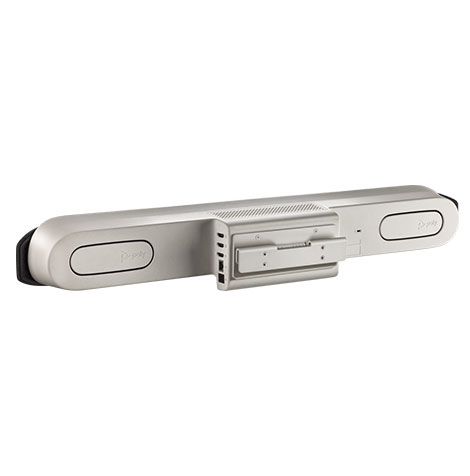 RADICALLY SIMPLE VIDEO BAR
Experience full board-room-quality audio, and knock-your-socks-off video, for mid-sized rooms. The Poly Studio X50 all-in-one video bar is radically simple to use with support for leading cloud video services built right in—no PC or Mac required. Voices are crisp and clear. Video feels natural. And wireless content sharing lets users collaborate from their devices without cables or pucks.
Get any small or medium room up and running in minutes, with a simple setup process and all-in-one design
Make it easy for anyone, even guests, to share content wirelessly from any personal device with no special apps and tools needed
Powerful audio pickup and incredible noise blocking technology allows every word to be heard without distractions
On-board support for cloud video platforms like Zoom and Microsoft Teams means no room PC or Mac is required

Get your medium sized conference rooms up and running in moments. No PC or Mac is required, with cloud service platform support built in. It's easy to install, and ideal for rooms of up to 10 participants.
Production-quality performance
Feel more connected thanks to intelligent camera framing. Block out distractions with NoiseBlockAI, powered by machine learning, while providing room-filling sound from stereo speakers. Pick up voices with our next gen microphones. Easily share content over wired or wireless connections. Dual monitor support offers great flexibility.


Poly Studio X features native support for Video-as-a-Service (VaaS) platforms, including Zoom and Microsoft Teams, without the need for a PC. Plus, it has H.323 and SIP support for easy connection to any standards-based video solutions or VaaS gateway.