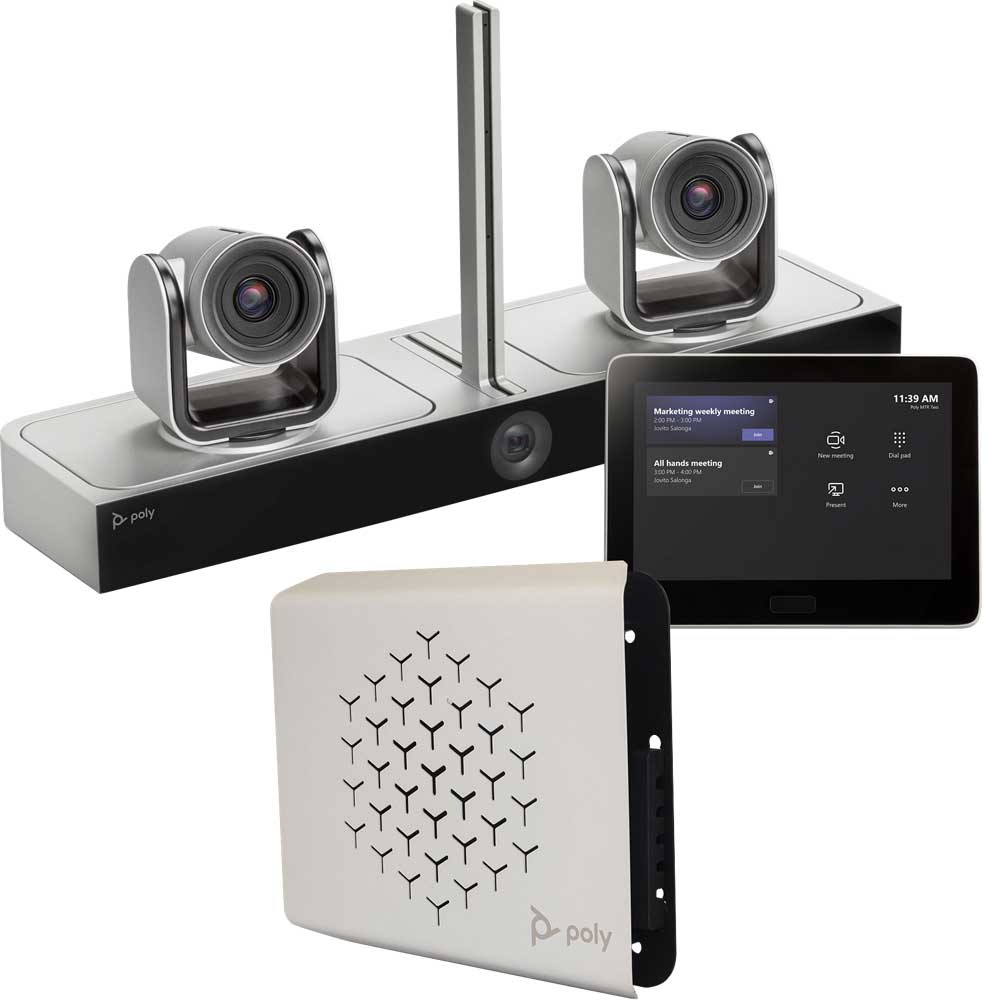 MEDIUM/LARGE ROOM SYSTEM FOR MICROSOFT TEAMS
Poly room solution for Microsoft Teams delivers a clutter-free cabling and simple installation, combined with powerful Poly audio and video available for any size room.
Keep your meetings rooms neat
Poly signature camera tracking technologies
Arrange the conference room to fit your needs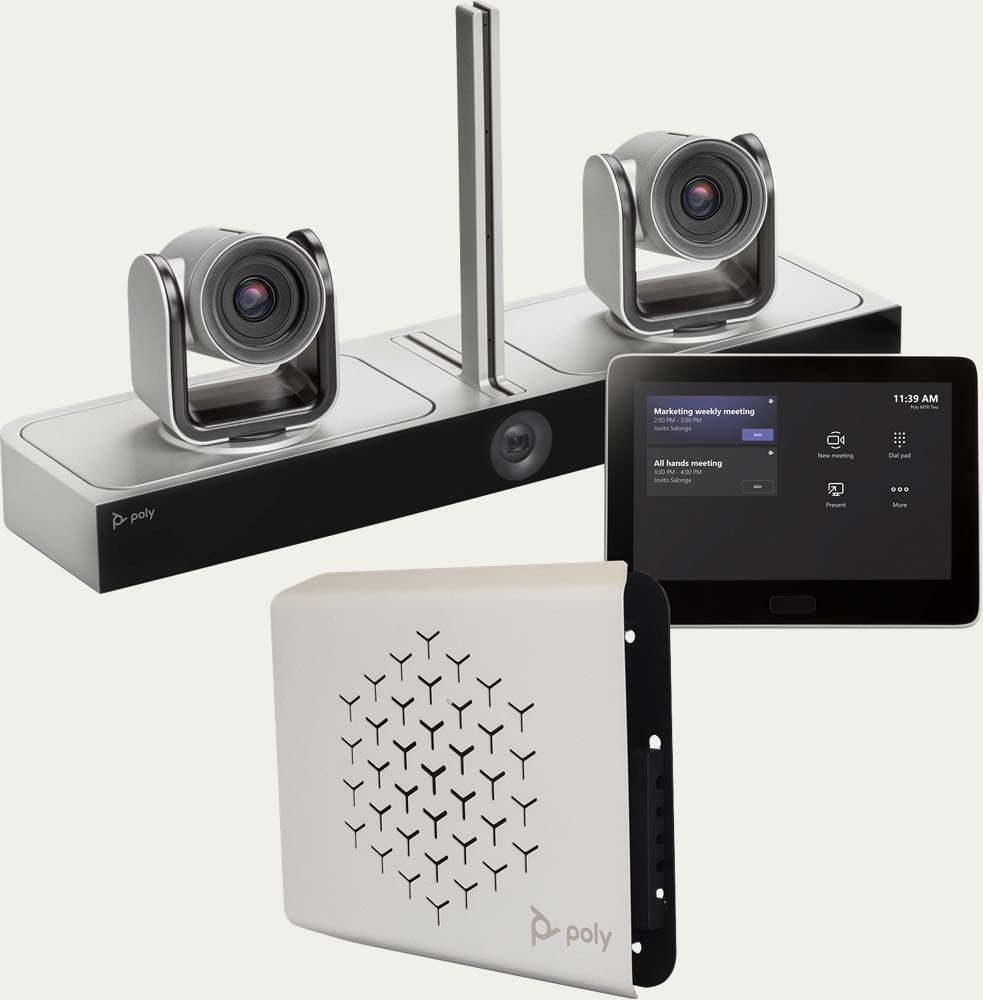 No more cable clutter on the table or on the floor
Poly solution for Microsoft Teams Rooms is designed to keep the clutter out by separating PC in the cabinet or behind the monitor and the touch controller on the conference table with just single, long USB cable.
Poly Signature Video Technology Keeps You Focused
Feel connected with EagleEye Director II production-quality people tracking and keep everyone engaged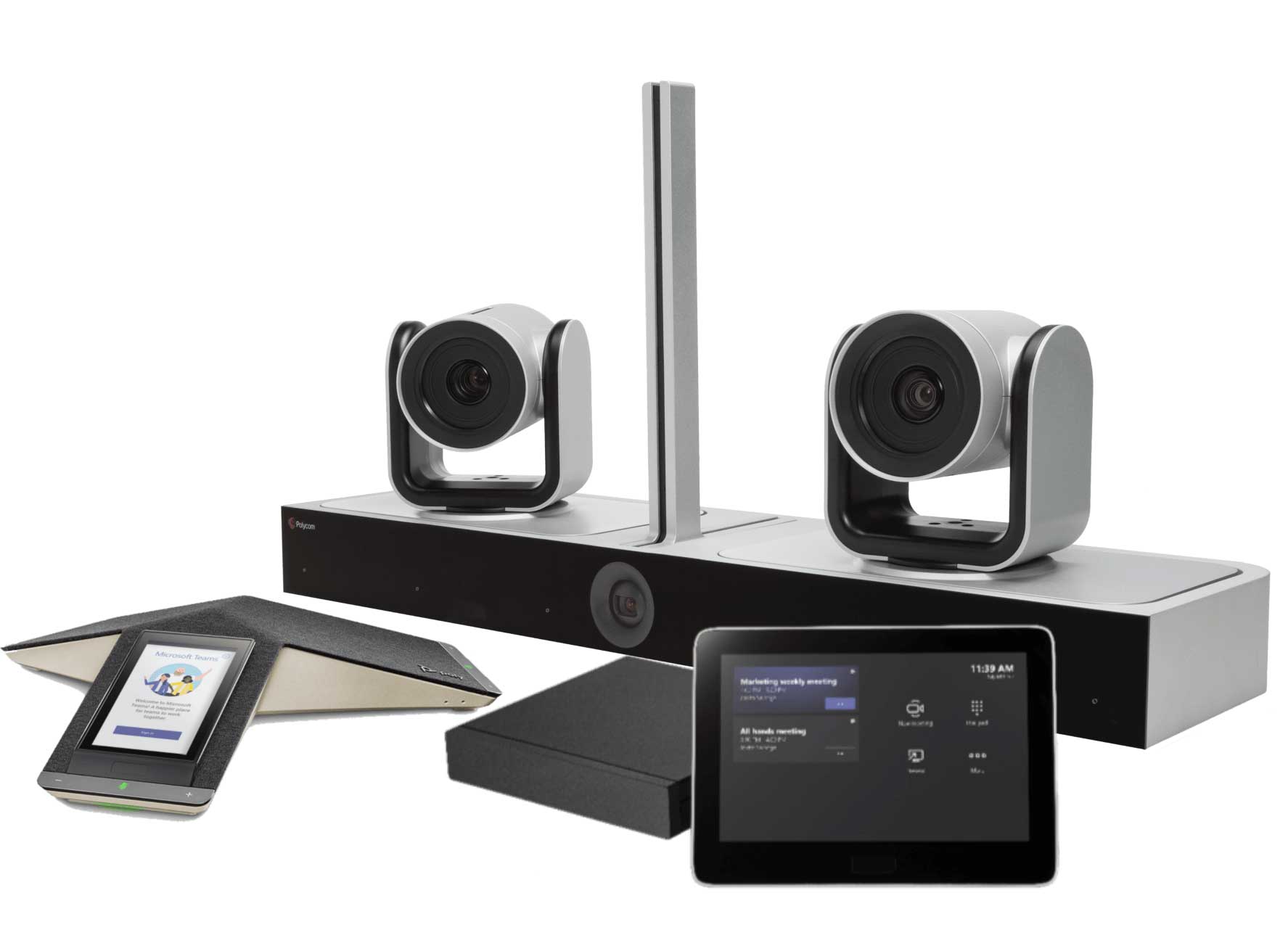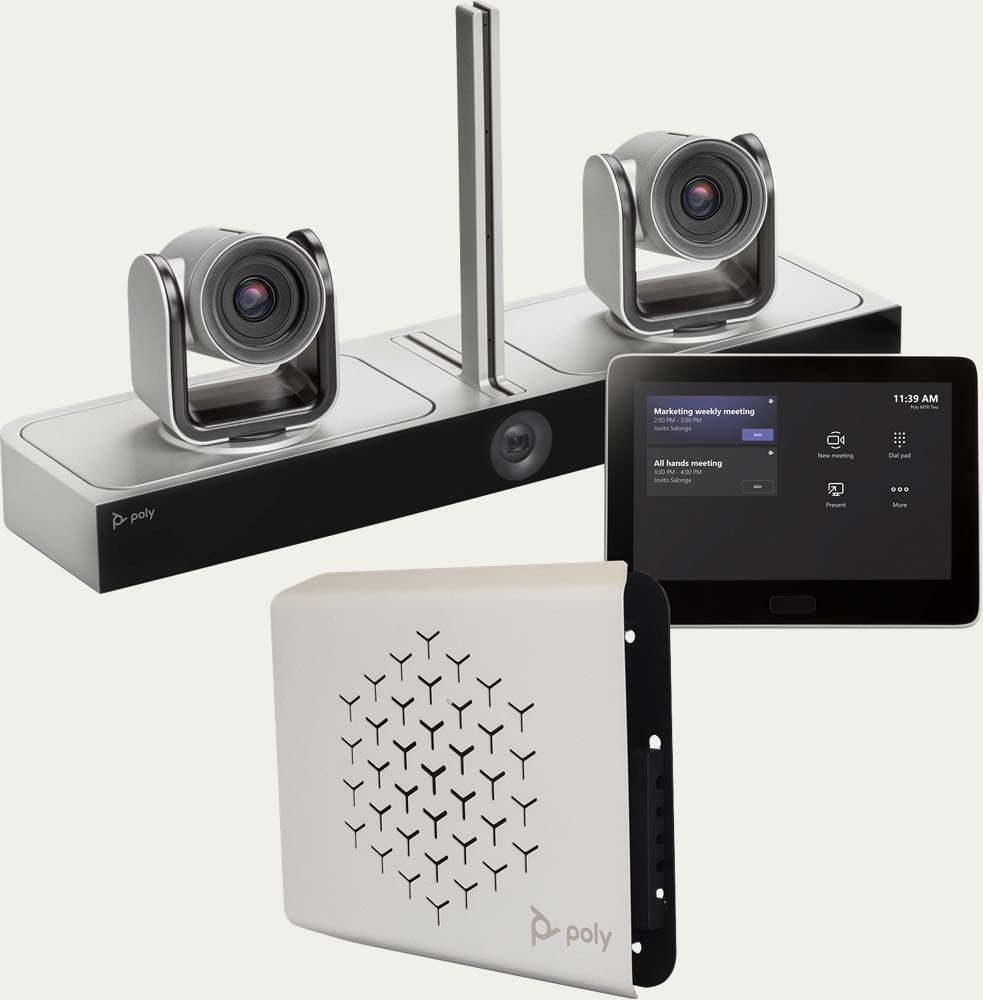 Solution that scales from small to large conference rooms
From small to large, Poly has you covered. Clutter-free design and single cabling to the touch controller, combined with USB audio and video ideal for small rooms, to the tracking camera powerful enough for large rooms and flexible audio options, are available.