The RX300 delivers a rich PC-like experience and provides a simple-to-deploy, centrally managed, high-performance virtual desktop, perfect for use in SMB and education.
LOWEST INITIAL COST OF ANY NCOMPUTING THIN CLIENT
PROVISIONED ACCESS TO BOTH VSPACE AND RASPBIAN LINUX OS
TRANSPARENT USB REDIRECTION
LESS THAN 5W POWER CONSUMPTION
DELIVER THE LATEST WINDOWS
DESKTOP EXPERIENCE
Fully optimized for vSpace Pro, RX300 delivers virtual desktops from 11 popular Windows operating systems, including Windows 10, Windows Server 2016 and Windows Server 2019. If Linux is more your style, the RX300 can also be used with vSpace for LInux.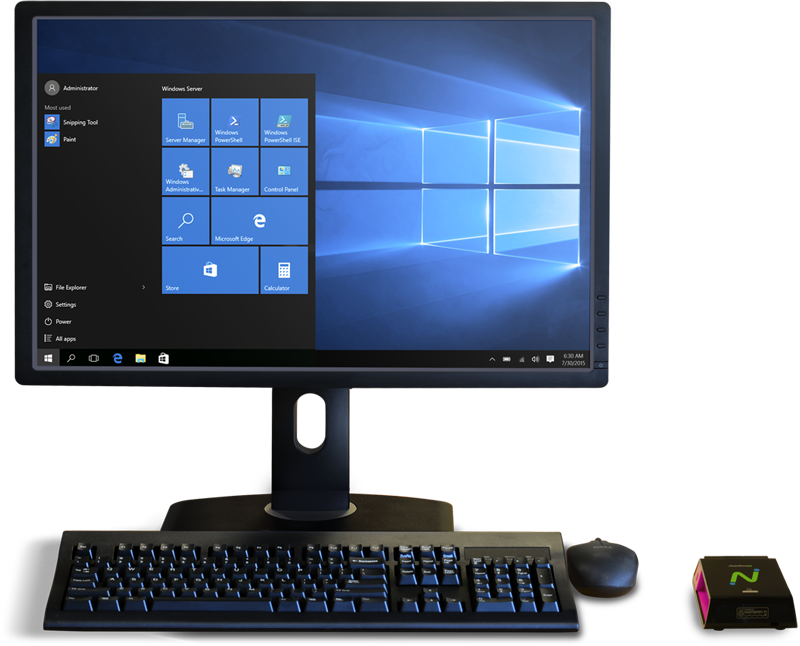 MULTIMEDIA ENHANCEMENT THROUGH NCOMPUTING VCAST STREAMING AND MICROSOFT REMOTEFX SUPPORT
NComputing vCAST Streaming technology reduces the overall server-side CPU usage for web videos like YouTube or local media content without the need for expensive GPUs. This allows for higher quality media streaming utilizing the network bandwidth without server CPU bottlenecks, thereby supporting more concurrent users. vCAST Streaming is now FREE as part of the vSpace Pro release. Separate SuperRDP Server Pack license is required to enable NComputing vCAST for Microsoft RDS.
Enabling the Microsoft RemoteFX feature for RemoteApp or Remote Desktop connection greatly enhances the user's visual experience. Host systems equipped with supported graphic cards will especially benefit.
CENTRALIZED MANAGEMENT
& EXPRESS DEPLOYMENT
The RX300 is easy to configure and automatically receives updates from deployed vSpace Pro servers. Administrators may define a device template with all settings and configurations, then clone and push it to new devices. All can be centrally managed and provisioned by the IT admin with vSpace Pro, allowing control of hundreds of RX300 devices with just a few clicks. Users are always up-to-date with the latest technology.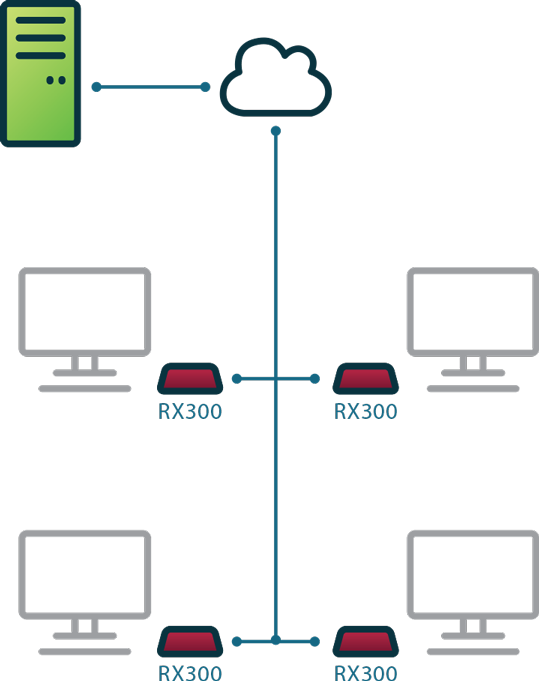 BROAD USB PERIPHERAL SUPPORTBROAD USB PERIPHERAL SUPPORT
With integrated transparent USB redirection, RX300 utilizes device drivers from the server side to provide extensive peripheral support including mass storage, printers, scanners, smart card readers, headsets or speakers, webcams, signature pads and COM ports in addition to the standard keyboard and mouse.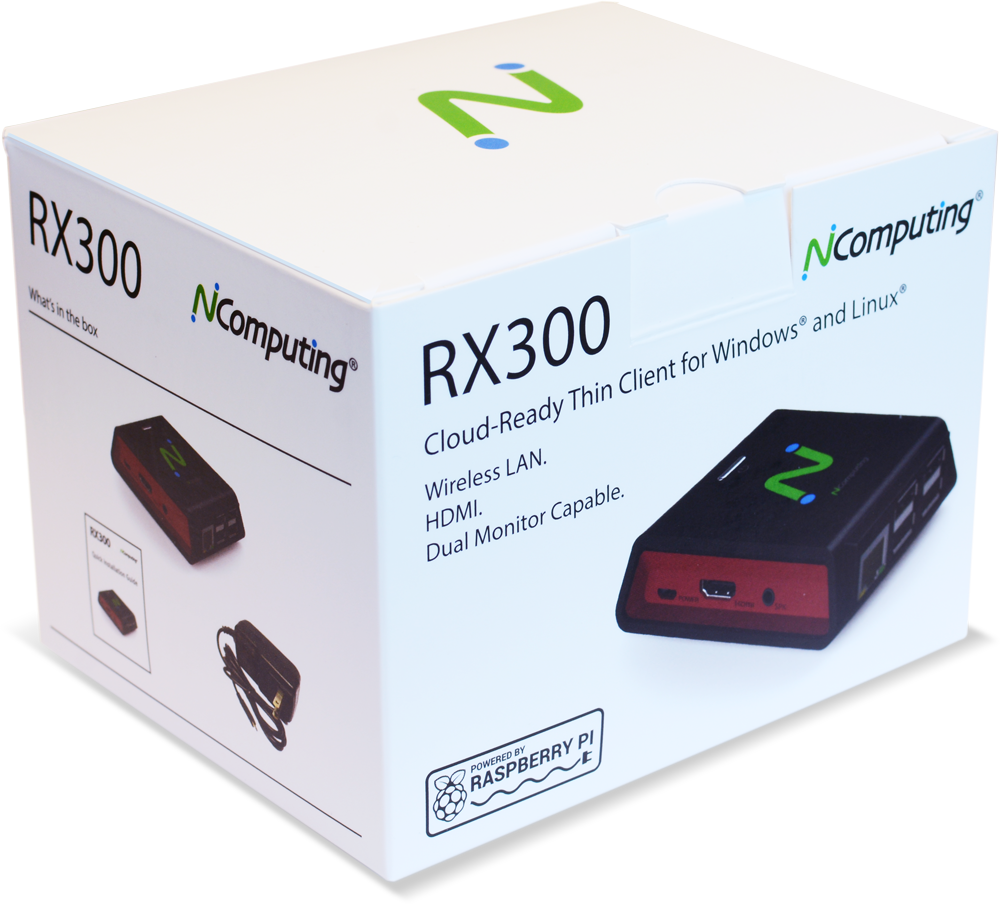 The RX300 thin client, power cord, VESA mount kit, and quick start guide.
VGA, DVI or Pi Zero (HDMI) Secondary Display adapters are available separately.

READY TO GET STARTED? LET'S GO.