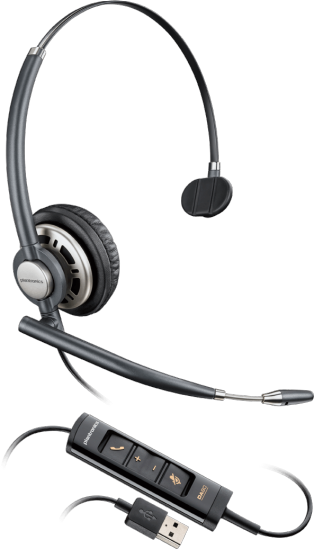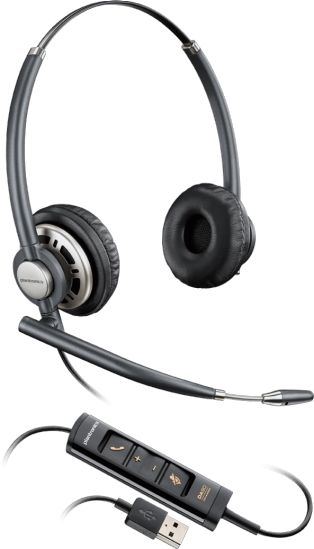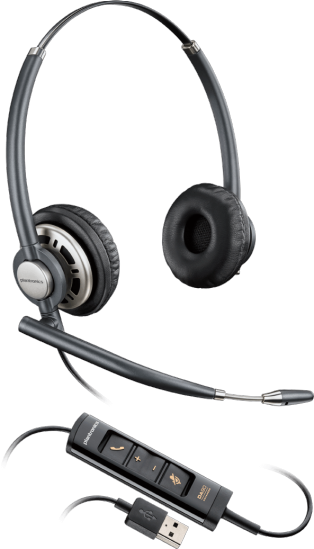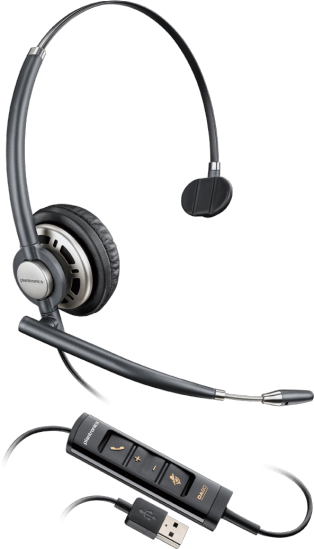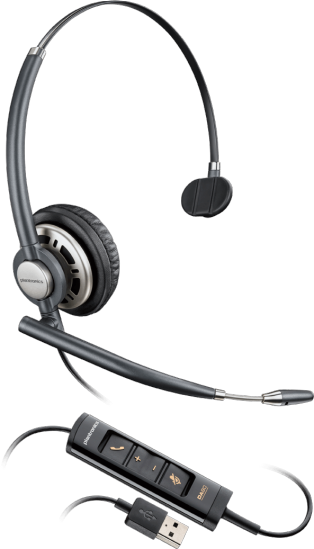 The all-day comfort, reliability, and durability our EncorePro Family is known for, with the addition of built-in call control. The EncorePro 700 USB Series is ready for every call because every call matters.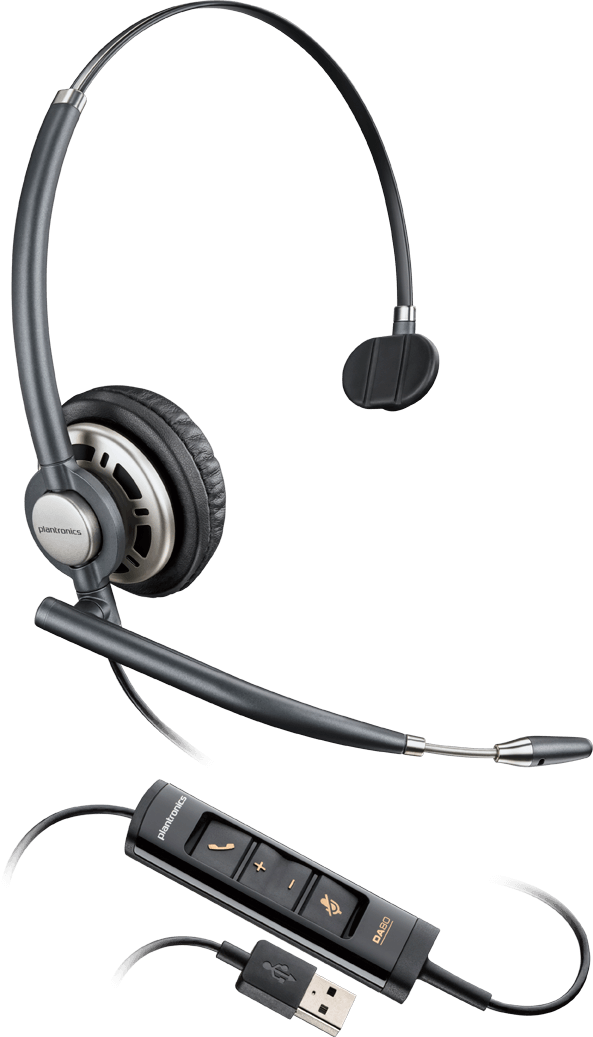 CLARITY. COMFORT. CONTROL.
The EncorePro 700 USB Series is a fully integrated audio solution that enables users to focus on every conversation with all-day comfort, built-in call control, advanced audio processing and an enhanced noise cancelling microphone. The result? An experience that makes every conversation sound natural, enabling the user to focus on what matters most—the conversation.
Customize your experience
Choose the settings to customize your headset with Plantronics Hub for mobile (iPhone and Android) and Plantronics Hub for desktop. Check remaining talk time and select your language preference, feature settings, call and mute notifications. Keep your device up-to-date with Plantronics Hub over-the-air firmware updates.
EncorePro 700 USB is supported by Plantronics Manager Pro, a Software-as-a-Service that is sold separately. Use Plantronics Manager Pro to manage headset inventory, monitor usage and maintain devices. With actionable insights from Plantronics Manager Pro, IT can improve business processes, employee performance and compliance.