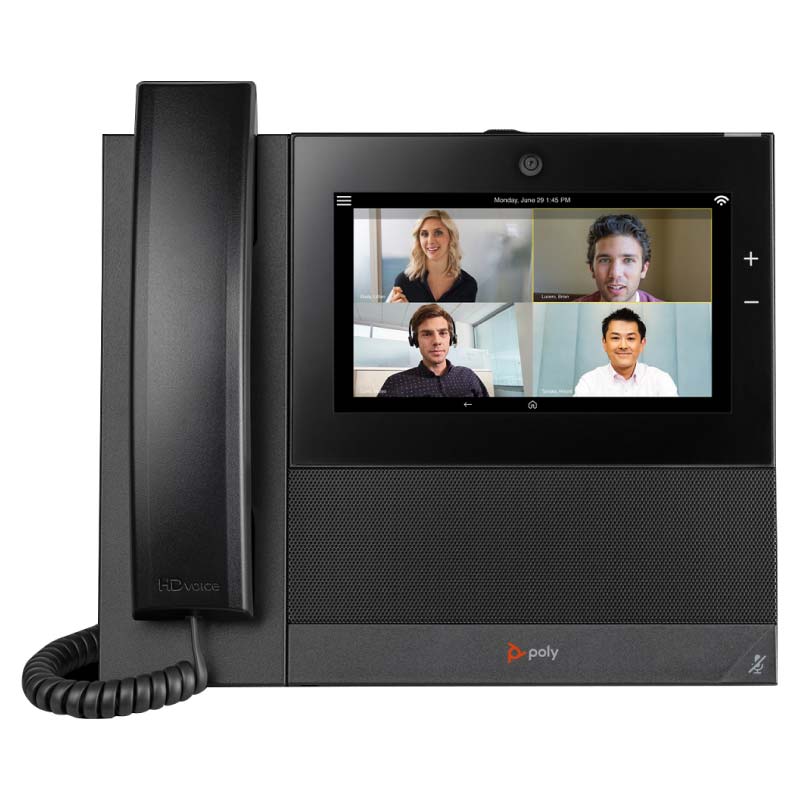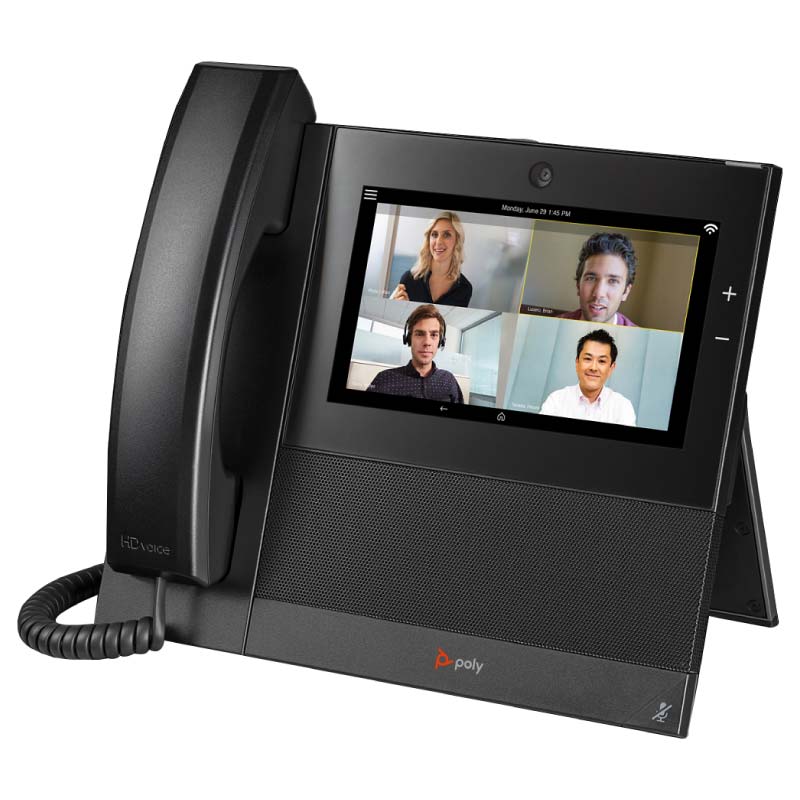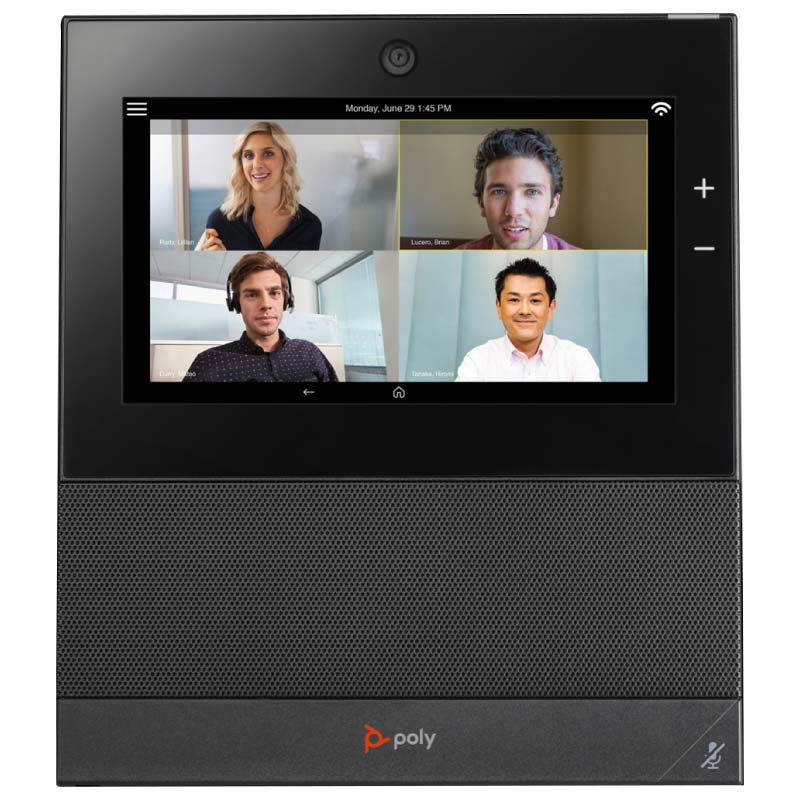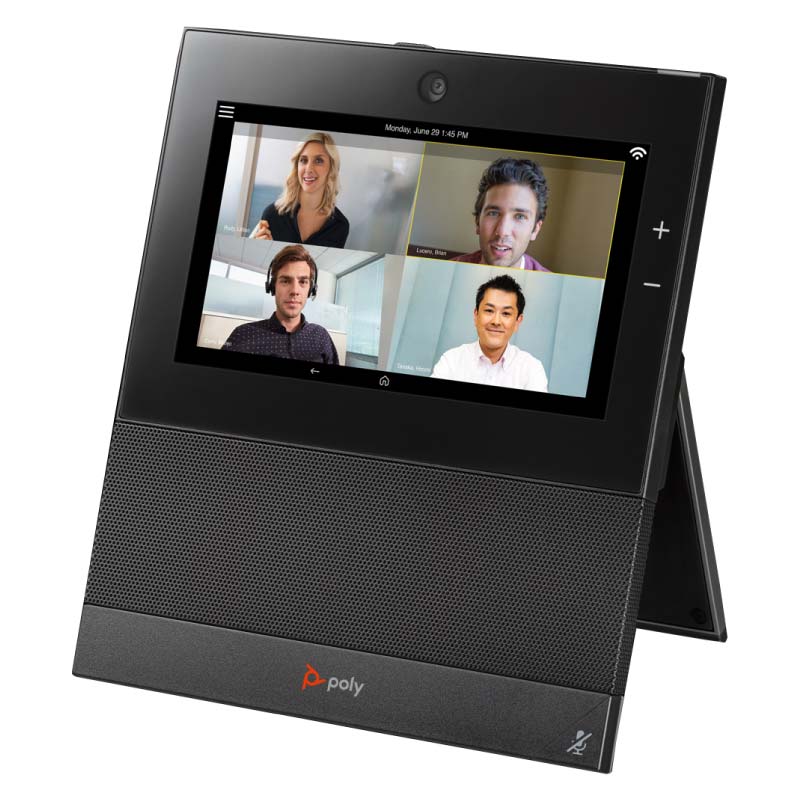 PERFORMANCE BUSINESS MEDIA PHONE WITH VIDEO
Make video calls right from your phone with integrated 4 megapixel camera
Hear every nuance with award-winning Poly audio technology
Color touchscreen operation with 7" multi-touch LCD display
Easy to install anywhere with integrated Wi-Fi
Video is front and center on the Poly CCX 700 business media phone (Open SIP). An integrated video camera and a large 7″ screen makes this the perfect phone for managers and executives. Count on Poly legendary audio quality so conversations stay on track. And it's easy to install anywhere—Wi-Fi is included. Now let's talk options. Choose a handset or no handset.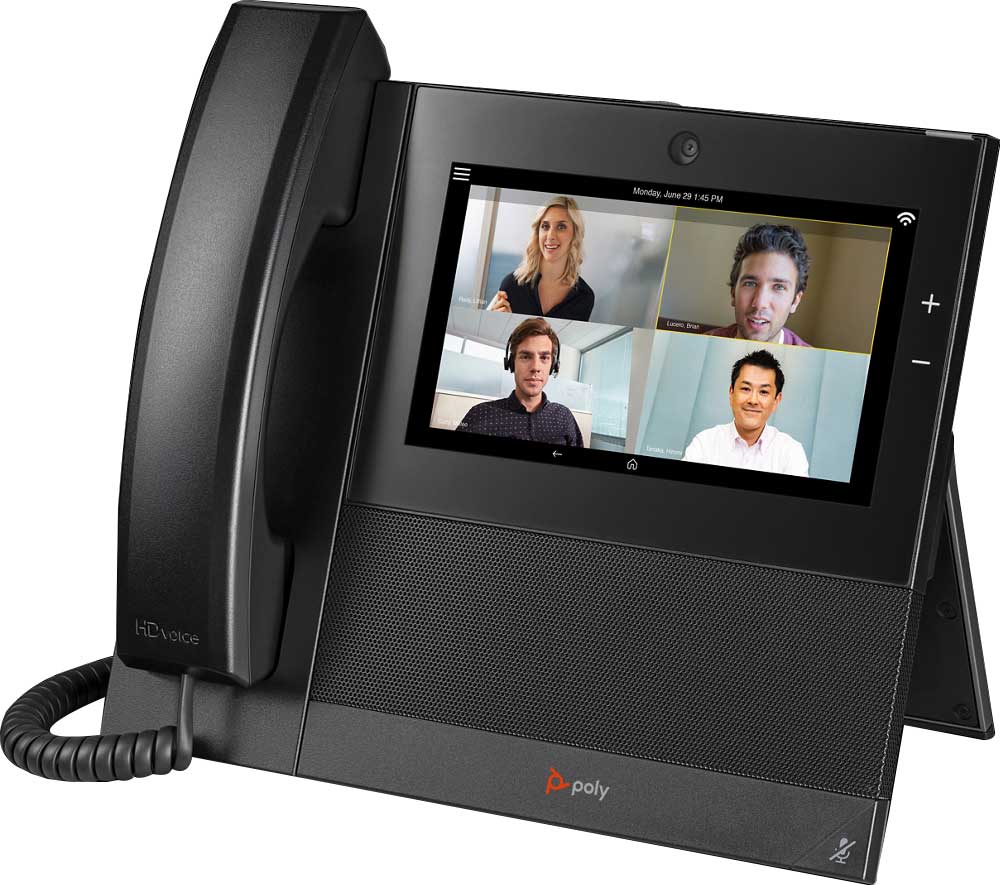 Exceptional voice clarity
Hear every nuance with the industry's best sound quality featuring Poly HD Voice (100-20kHZ) and Poly Acoustic Clarity. Eliminate distracting background noise with exclusive Poly Acoustic Fence. The speakerphone supports advanced noise blocking technology.
Dependable and easy-to-use
CCX 700 improves collaboration and increases productivity—always on and ready for the next call. It combines an attractive ergonomic design with a large, intuitive user touch screen interface. Built for the future—with a dedicated Application button (Open SIP).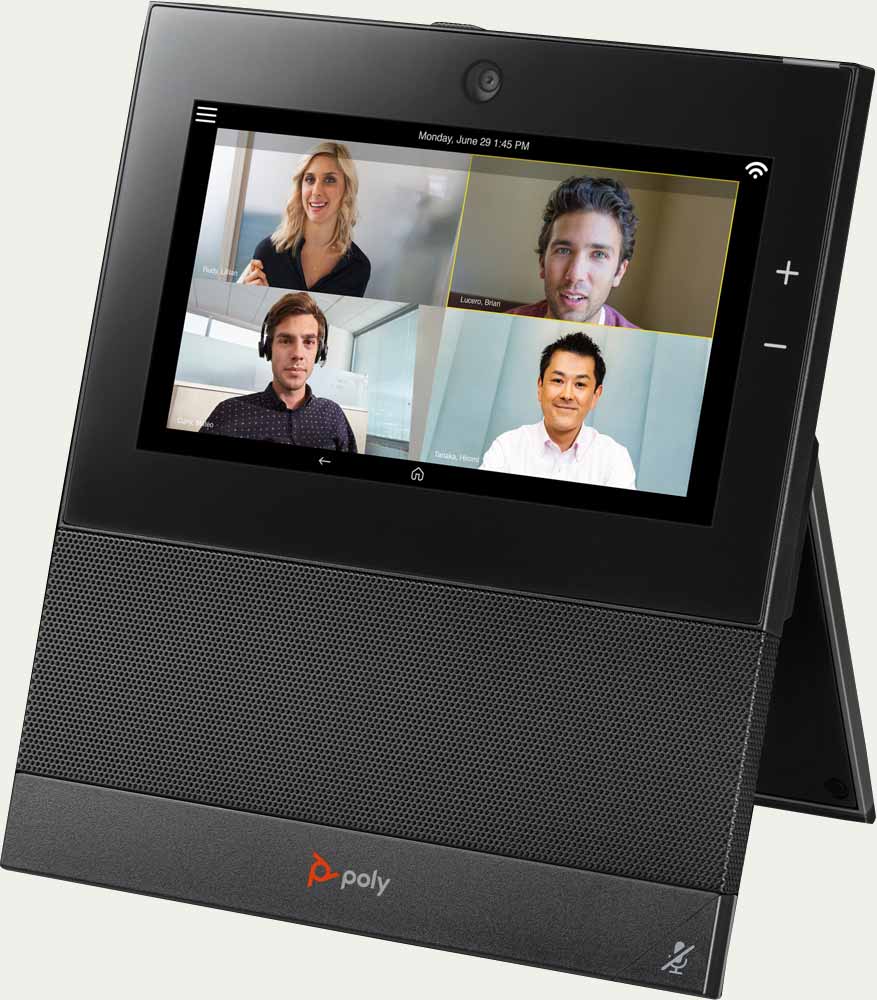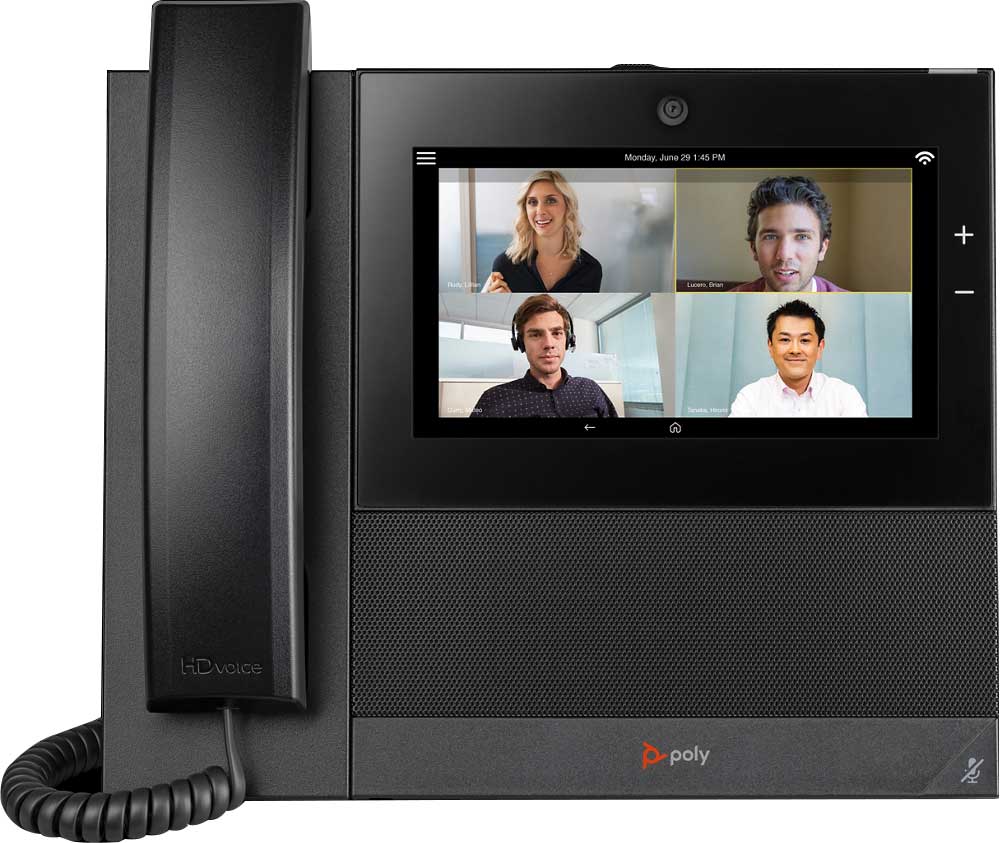 Video calling with autofocus and autoexposure means you look your best. And a privacy shutter is available when you need it.
With integrated Bluetooth, 2 USB ports, RJ9 and EHS ports, you can work handsfree with more headset choices than ever before. A favorite headset choice will be a Bluetooth capable Voyager series headset. Never use the handset? Order your CCX 700 without the handset.