How we compute is evolving
Today's digital transformation is driving every employee and every business to go further. As computing needs continue to move to the cloud, how we interact with systems and applications is constantly evolving.
Join us in this session and explore how Ncomputing and Microsoft work together to deliver a cost-effective, flexible and secure end-user experience in the fast-paced new normal.
Microsoft Azure WVD made easy with NComputing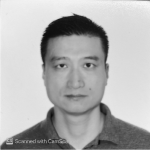 Solutions Architect for APAC, NComputing