We've been busy evolving the SketchUp Studio offering to make it more robust for Architecture, Engineering, and Construction (AEC) professionals. With that, we're excited to showcase two new, game-changing additions: V-Ray 5 and Trimble's Scan Essentials.
Visualize your designs as you model in V-Ray Vision, or export the high-fidelity, photorealistic renders that V-Ray is known and loved for with little or no specialist visualization knowledge.
Whether you're building from scratch or retrofitting an existing building, get greater value out of aerial and terrestrial scans during the site survey stage by importing, viewing, and modeling straight onto point cloud data with Scan Essentials.
Join our free webinar to learn more about:
What's new in SketchUp Studio
V-Ray 5 key features for AEC professionals
How to leverage Scan Essentials for viewing, modeling, and presenting existing site conditions
What's new with SketchUp Studio
Discussion:
SketchUp Studio
V-Ray 5 Key Features
Scan Essential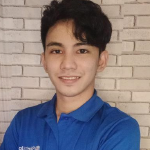 Applications Engineer, SketchUp, WSI