BIM is a pretty complex process. Different stakeholders may have a different idea as to what he/she thinks BIM is about, and this is especially true coming from the different disciplines i.e. Architects, engineers, etc.
Join our free webinar to learn more about:
Brief definition of BIM and its dimensions.
Structuring BIM from 2D-6D and explain features in SketchUp that can be leveraged to transition into a more BIM workflow:

2D BIM – LayOut
3D BIM – SketchUp Pro
4D BIM – Scenes, Animation, Watermarks, Styles
5D BIM – Advance Attributes and Generate Reports
6D BIM – Custom Attributes in Dynamic Components

Live Demo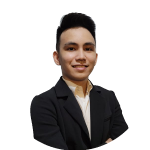 Application Engineer
Wordtext Systems, Inc.