Remote working has become the "new normal" at the height of the COVID-19 pandemic. In order to maintain human connection during the lockdown, companies have looked into video conferencing. Despite being physically apart, video conferencing connected virtual teams and empowered them to create meaningful projects. What if you can do more?
We're excited to extend our Video Collaboration solutions with the leader in visual display, Samsung. Together with Samsung's comprehensive display lineup and our wide variety of video conferencing solutions for both meeting rooms and personal desks, we're delivering a powerful choice to businesses who are looking to transform conferencing rooms into more productive spaces.
Welcome the new age of collaboration.
Save your seat today!
Seamlessly connect and collaborate.
Join meetings with confidence from anywhere.
Engage with your team from anywhere.
Remote Working: Lessons learned during the Pandemic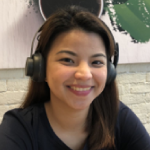 Video Collaboration Lead Logitech PH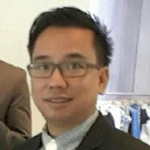 Country Pre-Sales Manager / Display Solutions Architect Samsung PH