Disruption is the new normal.
Ensure business as usual with the right digital workspace solution that gives your employees quick and easy access to all their apps and files, and an always-available storage solution supporting this technology.
Find out how Citrix and NetApp can help keep your business operational with an anytime, anywhere seamless workspace experience.
Citrix Virtual Apps and Desktops + NetApp (Cloud transition through a hybrid multi-cloud strategy)
NetApp + Citrix for VDI Solution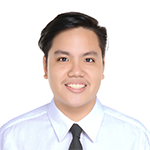 Technical Support Engineer Lead
A Technical Support Engineer that handles the Digital Workspace Platform and Application Delivery and Security solutions of Citrix with 4 years of experience doing Pre-sales/ Post-sales. He is certified for Virtualization, Application Delivery and Security and Mobility.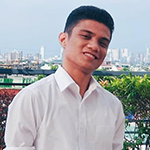 NetApp Solutions Architect
Started as a Technical Engineer for NetApp and now currently working as Solutions Architect, helping customers to simply manage and protect their data anywhere