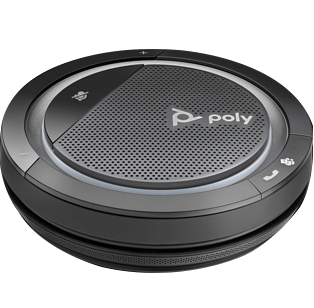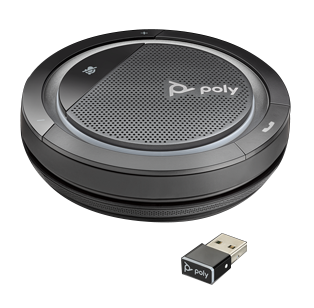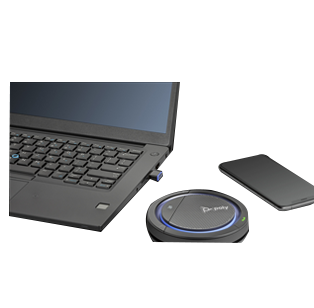 PERSONAL BLUETOOTH® SPEAKERPHONE
Enjoy rich, clear sound with 360˚ audio
Connect easily with Bluetooth ® and USB options
Use simple, intuitive one-touch controls
Keep communication smooth with custom settings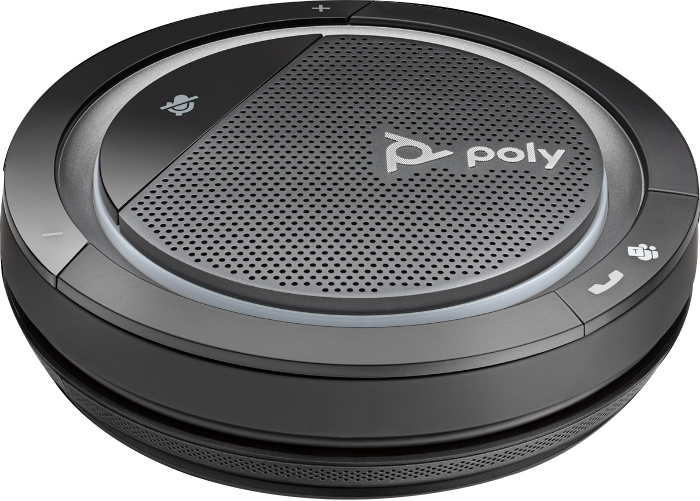 Now you can work from home or a remote office and still get professional, conference-call audio. Calisto 5300 provides exceptional audio quality—up to 10ft/3m away. Its 360˚ microphone helps you hear clearly, and makes sure others hear you on the other end of the call.
Today, calls take place on many devices—PCs, tablets and mobile phones. With Bluetooth connectivity, the Calisto 5300 personal speakerphone enables you to connect to any device quickly and reliably.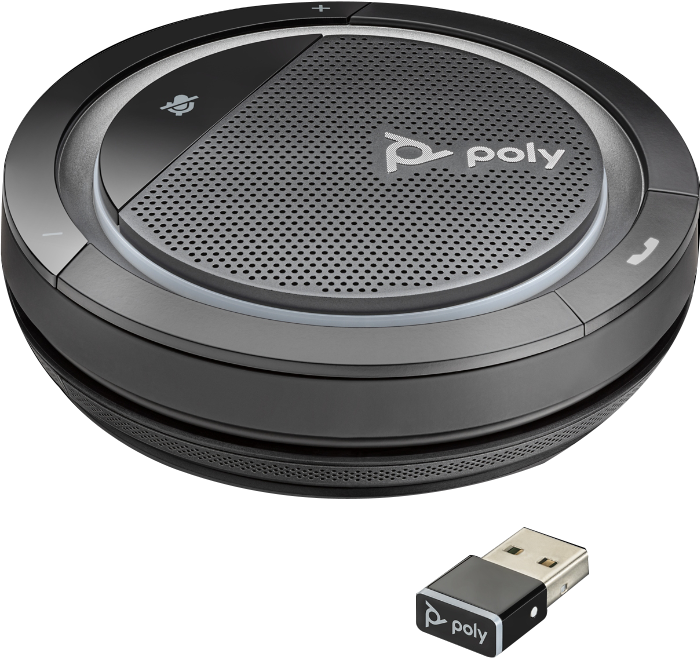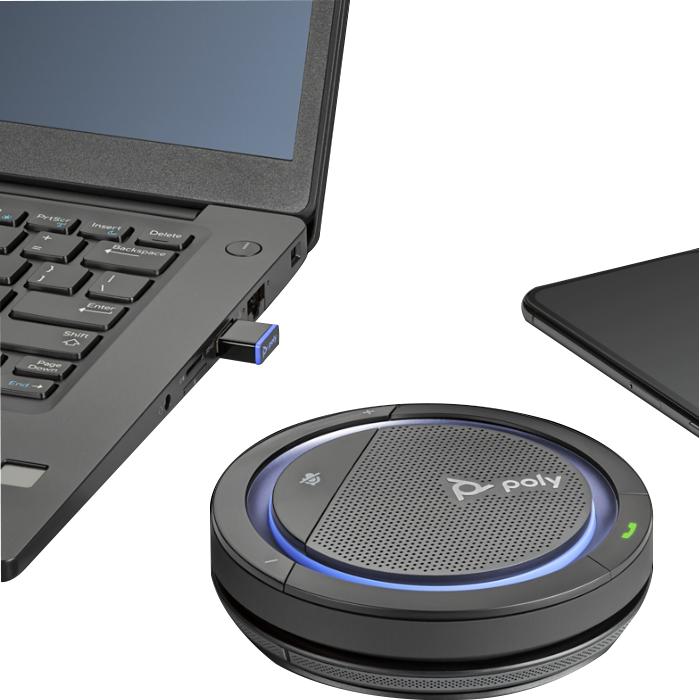 The audio on your phone and computer has its limits. Calisto 5300 delivers higher-quality audio and higher-caliber calls. Experience richer, clearer voices. Easy-to-use, intuitive controls. And visual indicators and voice alerts that keep you informed of your call status.