CorelDRAW makes it easy to view, manage, an edit all of your project's digital assets in one view, with the new Pages inspector and Multipage View introduced in CorelDRAW 2021. You can see all pages in a document simultaneously, move objects across pages fluidly, compare designs side-by-side, and freely move pages around to arrange them as you wish.
The Pages docker and Multipage View make working with pages much easier. The ability to see all pages in a document simultaneously means that you don't have to click page tabs to navigate to another part of your document. You can move objects across pages fluidly, compare designs side-by-side, and freely move pages around to arrange them as you wish.
NOTE: Multipage View is similar to Page Sorter View in CorelDRAW 2020 and earlier versions, but with some notable differences. Page Sorter View is not available in CorelDRAW 2021.
Our first example is an eight-page document. By default, documents are displayed in single page view, with page tabs along the bottom.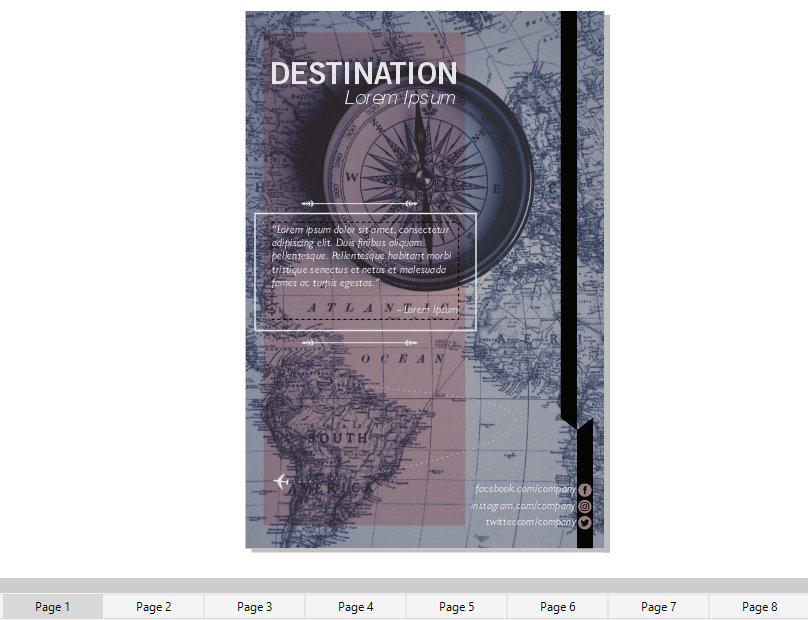 Right-clicking on a page tab brings up options for renaming, inserting and duplicating pages, etc. These options are also available from the Layout menu. You can also drag and drop page tabs to rearrange order.
When viewing single pages, moving objects between pages requires a few steps: displaying one page, cutting objects, displaying the new page, and pasting.
Multipage View is available in the View menu, or from the Pages docker which can be opened by going to Window > Dockers, or by clicking the Plus tab in the list of open dockers. You can also start a new document in Multipage View, by choosing File > New and switching the Page view icon.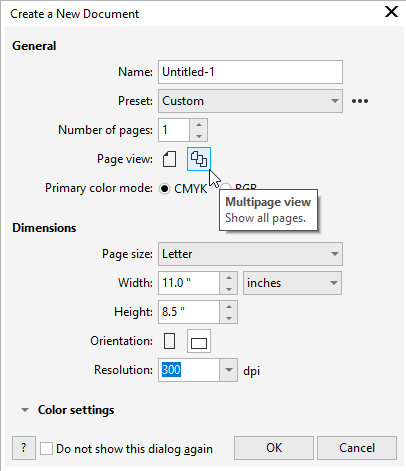 In the Pages docker, thumbnails of each page are listed in order. This is the default Single Page View. At the bottom of this docker you can insert or delete pages, switch from list view to grid view, and adjust the thumbnail size.

Adding, inserting, and duplicating pages can be done from the Options icon at the top right.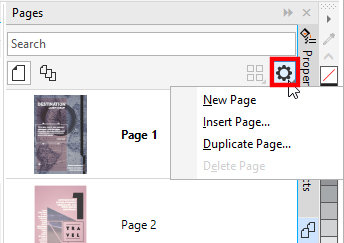 This docker is searchable, which is handy if you have named pages, or a long list of numbered pages.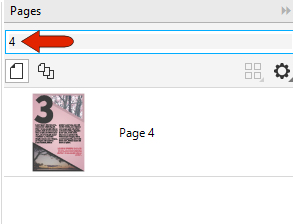 To display multiple pages in the workspace, click the Multipage View icon.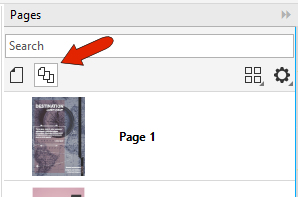 By default, the pages appear in a 4-column grid. You can see the entire grid by clicking the Zoom icon, then clicking Zoom to all pages on the property bar.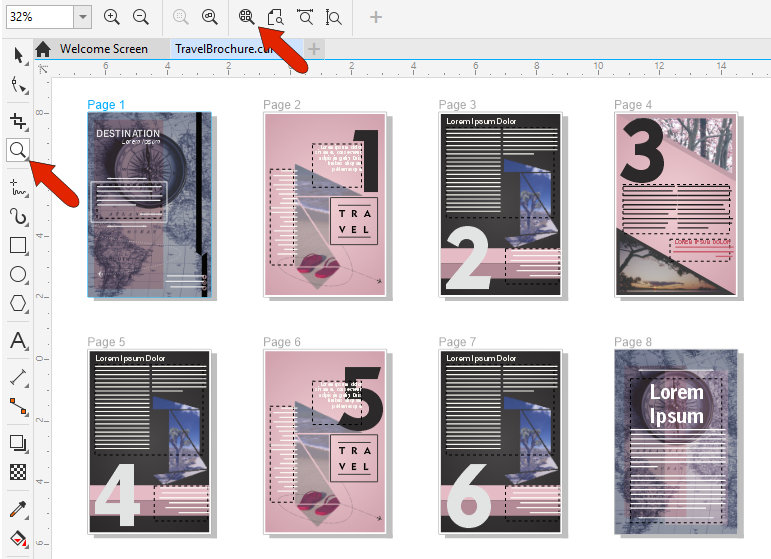 If you change the page order in the docker, the page positioning in the grid updates as well.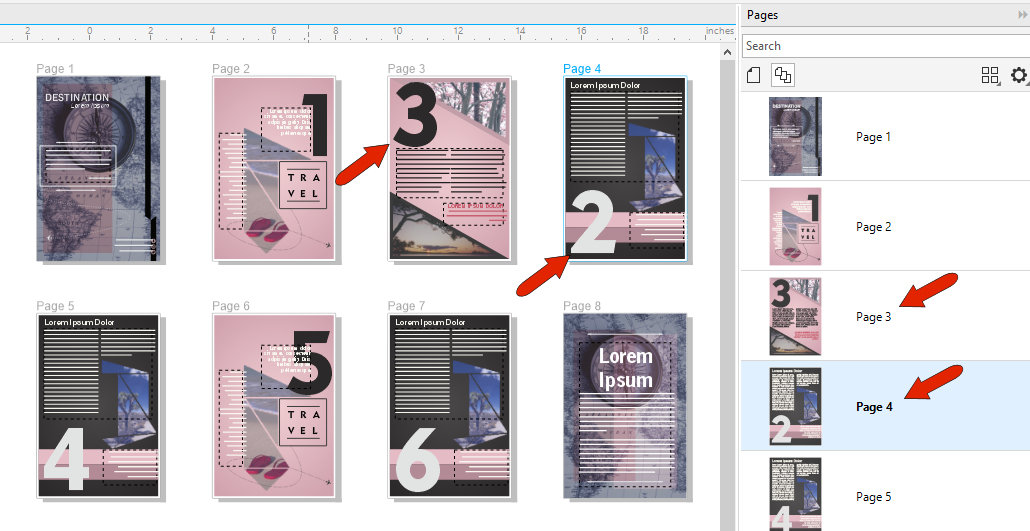 Clicking a page in the docker selects that page in the drawing window. Double-clicking on a page thumbnail will zoom to that page.
With the Multipage view settings icon, you can change the spacing between pages, switch to vertical or horizontal layout, change the number of grid columns, or click Custom for a free-form layout which we'll discuss more a bit farther on.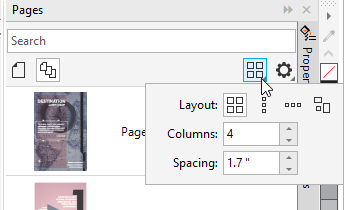 When a page is selected, the context (right-click) menu has page-related options.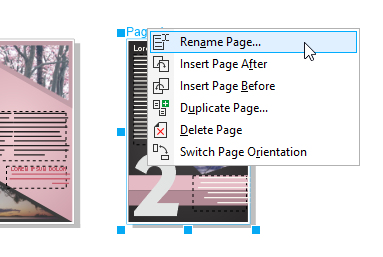 Also, when a page is selected, you can drag a corner or side handle, which resizes all pages.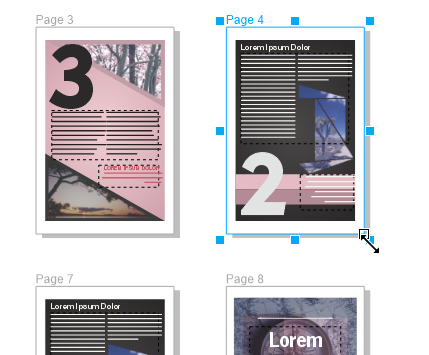 In all layouts, you can create and edit designs. Moving objects between pages is easy in Multipage View. In this example, the text objects can be switched by drag-and-drop, with no need to cut, switch pages, and paste.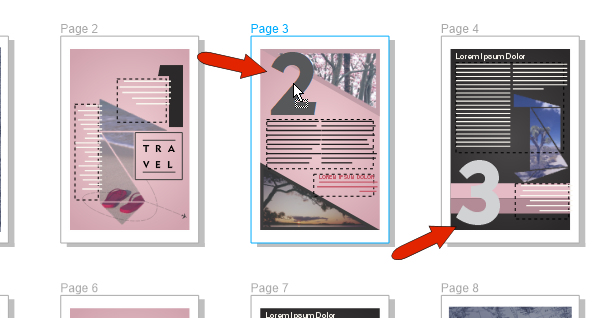 Multipage View is handy for facing-page documents as well. Go to Layout > Document Options, and on the Layout tab, turn on Facing Pages, starting on the right side.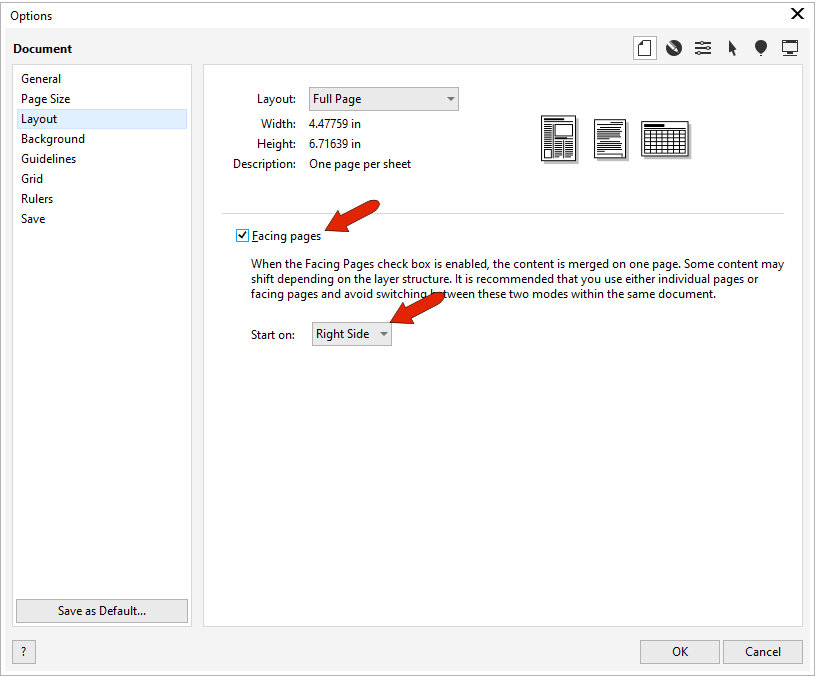 Now, in Vertical view, you can see each set of facing pages, as they would be printed. And the Pages docker now lists each set of facing pages.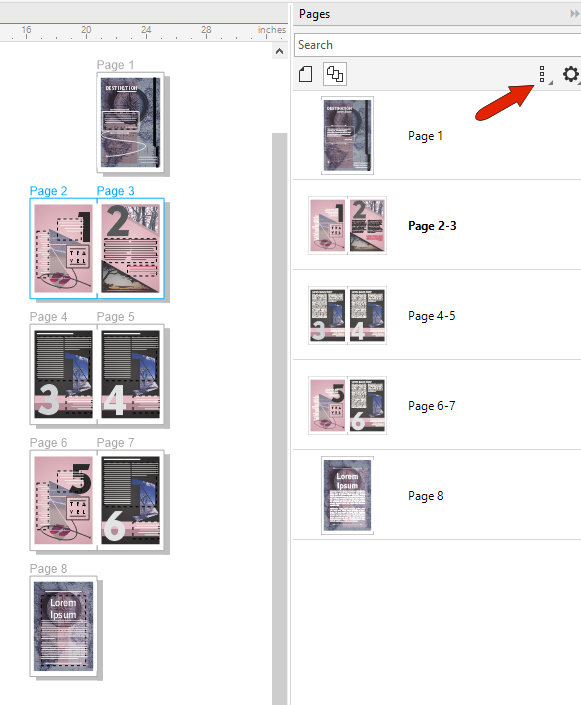 You can always return to individual pages, or sets of facing pages in this case, by clicking the Single page view icon.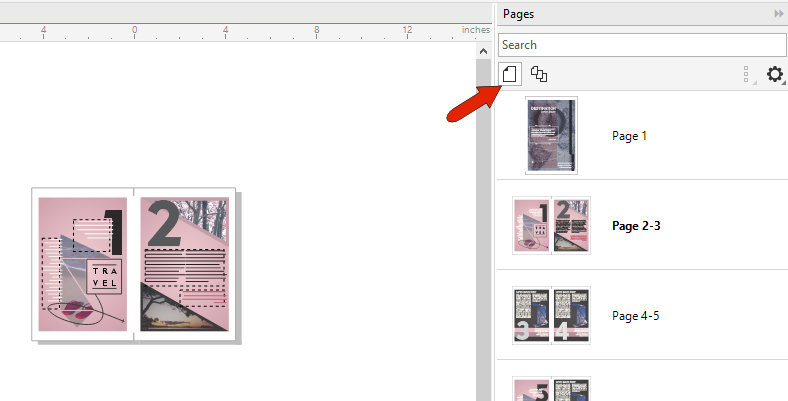 Our next example is a three-page document in which each page is a different size. In Multipage View, you can see all three pages.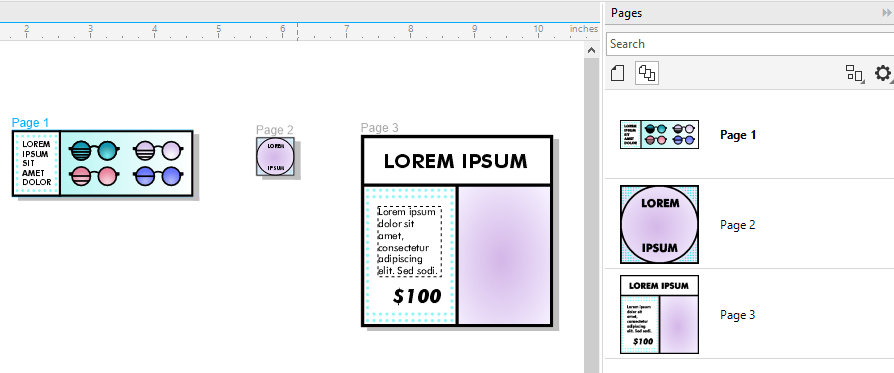 For more viewing flexibility, switch to Custom layout. This free-form, non-sequential layout is great for working with documents in which different assets are placed on separate pages, such as a set of marketing documents that includes a poster, business card, and flyer.
In Horizontal, Vertical, and Grid layouts, the pages have fixed positions. But in Custom layout, you can grab a page by its page name and move it anywhere.

Now in this condensed view, you can easily copy elements from page to page.